COVID
Got needle anxiety? Researchers say smiling (or grimacing) can make vaccine shots hurt less
Put on a happy face... or an anxious one. Either is better than staying stoic.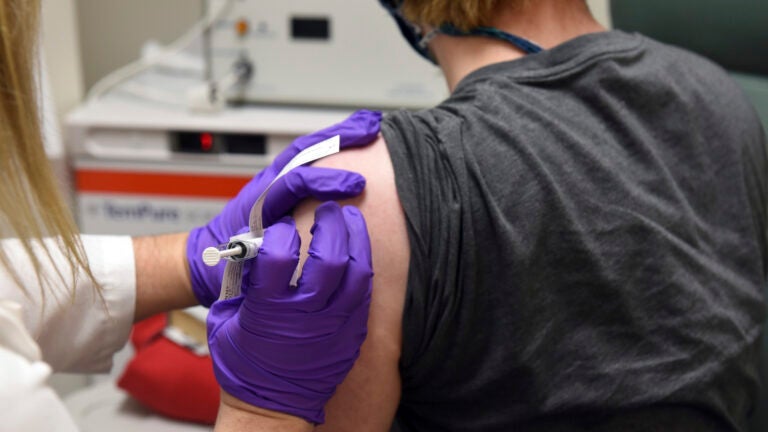 The COVID-19 vaccine is on its way, but there's another reason to put on a happy face. Researchers from University of California, Irving found that smiling can reduce the pain of needle injections, according to a report released earlier this month.
It has to be a genuine smile, though — if the muscles around your eyes don't crinkle, it doesn't count. The study states that a proper smile can reduce pain by 40%, along with potentially slowing one's heart rate.
But if getting a shot still gives you anxiety, it might be best to not try and play it cool. Grimacing can also reduce pain by the same amount, according to the researchers.
"When facing distress or pleasure, humans make remarkably similar facial expressions that involve activation of the eye muscles, lifting of the cheeks and baring of the teeth," said Sarah Pressman, a professor of psychological science at the university. "We found that these movements, as opposed to a neutral expression, are beneficial in reducing discomfort and stress."
The study was published online in Emotion, a peer-reviewed psychology journal. It involved 231 people who reported their pain after receiving a shot of saline solution with the same type of needle used in a typical flu shot. Those who were assigned to express a sincere smile or a grimace said the injection only hurt about half as much as those who had to put on an insincere smile or no expression at all.
"Our study demonstrates a simple, free and clinically meaningful method of making the needle injection less awful," Pressman said. "Given the numerous anxiety- and pain-provoking situations found in medical practice, we hope that an understanding of how and when smiling and grimacing helps will foster effective pain reduction strategies that result in better patient experiences."
Get Boston.com's browser alerts:
Enable breaking news notifications straight to your internet browser.