COVID
Boston doctors warn that young people are dying at 'historic rates' from COVID-19
"What we believed before about the relative harmlessness of COVID-19 among younger adults has simply not been borne out by emerging data."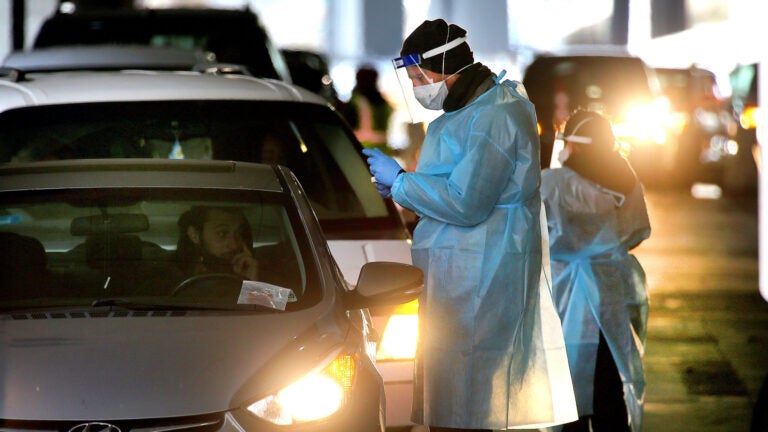 Boston doctors are warning in new research and in an op-ed in the New York Times that young people are dying at 'historic rates' from COVID-19. 
Dr. Rochelle Walensky, the chief of the division of infectious diseases at Massachusetts General Hospital who has been nominated by President-elect Joe Biden to serve as director of the CDC, and Dr. Jeremy Faust, an emergency room physician at Brigham and Women's Hospital, authored the research with Dr. Harlan Krumholz, a professor of medicine at Yale. 
In their op-ed, published Wednesday, the physicians said they found that from March through the end of July, there were almost 12,000 more deaths than expected based on historical norms among adults between the ages of 25 and 44. Over the last 20 years, an average of 11,000 young Americans died each July, but during the pandemic that number surged to 16,000.
"While detailed data are not yet available for all areas, we know COVID-19 is the driving force behind these excess deaths," the doctors wrote in the Times.
While the physicians said there is no doubt that the heaviest impact of the pandemic has landed on people above the age of 65, the age group that accounts for about 80 percent of U.S. deaths, "for too long," they wrote, the message has been that the virus is dangerous just to older adults and that younger people "do well."
"What we believed before about the relative harmlessness of COVID-19 among younger adults has simply not been borne out by emerging data," the doctors wrote. "In the past, it took us too long to respond to the epidemics of opioids and H.I.V./AIDS when the young started dying in large numbers. Now that we have similar information about COVID-19, we must immediately address it. We need to amend our messaging and our policies now. Outreach in the coming weeks and months is imperative. We know it can help."
Altering the approach and messaging is particularly important, they said, given that younger people are on the lower priority list for the COVID-19 vaccine rollout.
"Modifying behavior now can save thousands of young lives next year," they wrote. 
Read their full op-ed in the Times.