Coronavirus
Mass. lawmakers call on Charlie Baker to shut down indoor dining — and provide more state-level relief
"Ultimately, this will spur a stronger, more equitable, and sustained recovery."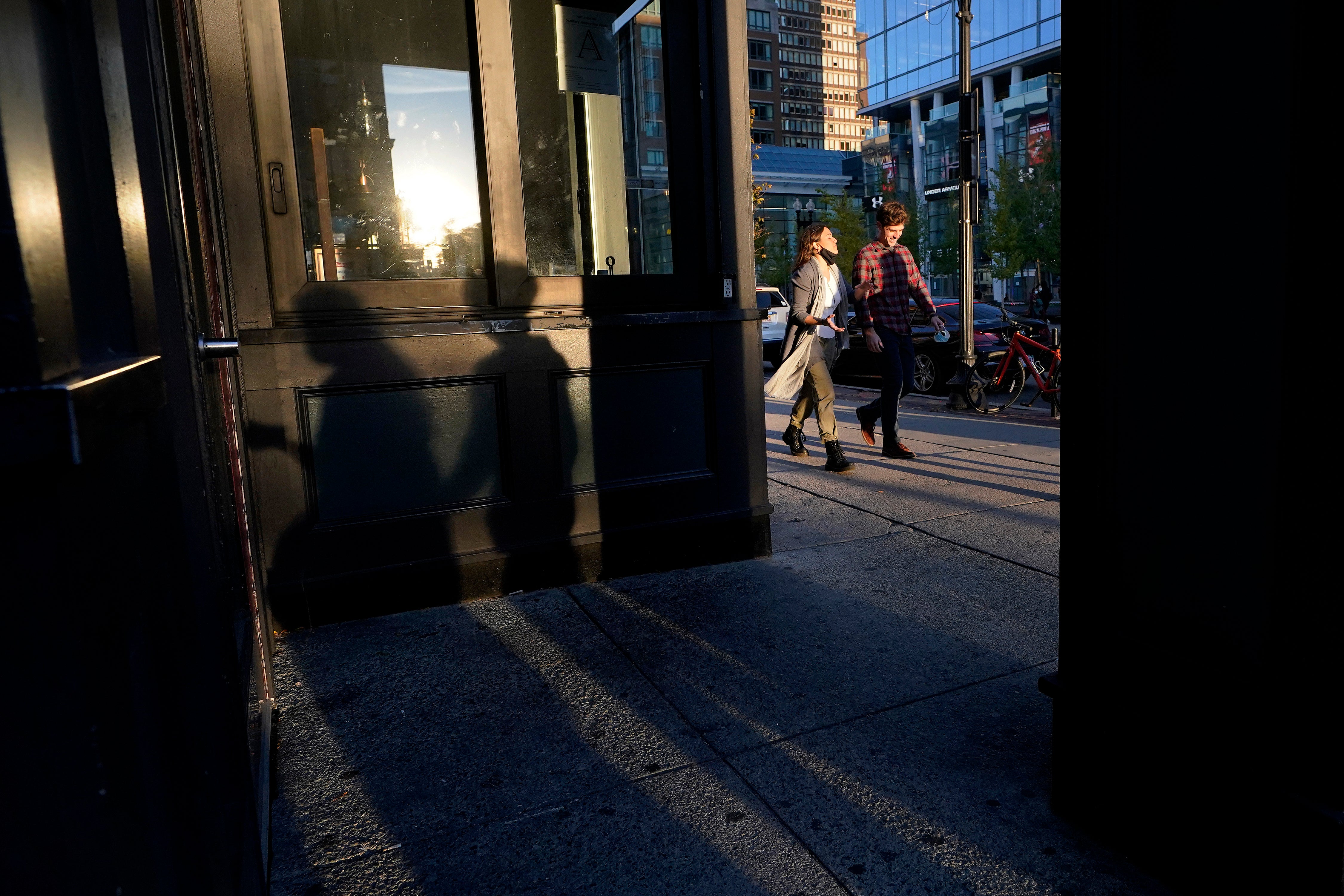 A group of Massachusetts state lawmakers is calling on Gov. Charlie Baker to shut down indoor dining, casinos, and other "nonessential indoor activities" to limit the spread of COVID-19 amidst the second surge.
However, the five Democratic legislators also say that — particularly in the absence of additional federal support — any such move should be accompanied by a state-level relief package funded by both existing and new revenue.
"In this time of public health emergency, economic hardship, and profound wealth and income inequality, we have a moral obligation to consider new taxes on wealthy households and large corporations," Cambridge Rep. Mike Connolly, Acton Rep. Tami Gouveia, Framingham Rep. Jack Lewis, Brockton Rep. Michelle DuBois, and Somerville Rep. Denise Provost wrote in their letter Thursday.
"We need to pay workers and small businesses to help stop the spread of #COVID," DuBois added in a tweet Thursday night.
We need to pay workers and small businesses to help stop the spread of #COVID.

— Michelle DuBois (@RepDuBois) December 17, 2020
The letter comes after Baker announced a statewide rollback last week to the first step of Phase 3 of the administration's reopening plan. The move effectively closed indoor performance venues and a small group of other indoor recreational attractions and reduced capacity limits across a variety of sectors in communities that weren't already in the first step of Phase 3. Baker also announced tightened mask-wearing requirements for restaurants, gyms, and offices.
In the letter Thursday, lawmakers wrote that they appreciated the "modest rollback" but stressed that "a lot more has to be done to slow the spread of the coronavirus."
"And we are not alone," they said.
A growing number of states — including California, Illinois, Michigan, Minnesota, New Mexico, Oregon, Pennsylvania, and Washington — have imposed widespread indoor dining shutdowns.
Boston and several other surrounding communities also announced this week that they would return to the second step of Phase 2, forcing gyms, movie theaters, and museums to close (though the move allows indoor dining to remain open), resulting in a patchwork of differing rules across the closely-knit region. Amid evidence suggesting that household spread of COVID-19 has been the primary driver of the recent increase in cases, Boston Mayor Marty Walsh said the move wasn't about "targeting specific sectors that cause the virus" but rather "reducing opportunities for transmission throughout the region." Studies indicate that settings where people are removing their masks indoors remain the highest risk.
Baker has blamed the most recent spike in cases on inter-household gatherings around Thanksgiving, though cases were also beginning to rise before the holiday.
Asked about imposing additional restrictions, Baker stressed that statewide hospitalizations — while rising — are still less than half their highest peak in the spring and that the Massachusetts health care system is more prepared to deal with the surge in COVID-19 patients (the main reason for the sweeping shutdowns in the spring was to keep the health care system from being overwhelmed).
Baker has also repeatedly said he doesn't want to punish businesses that have already invested time and money in ensuring they're following the state's safety protocols.
"We're gonna continue to make what we think — balancing all the various issues and concerns people have — are the best interests of Massachusetts," Baker said Tuesday. "I will say that for weeks now — months — I and others on both sides of the aisle have been working our colleagues in Washington to see if we can get them to finally come to terms on a support package for the country, with respect to many of the issues that remain with regard to testing, tracing, vaccines, housing, food security, economic recovery, support for small business, educational issues, and I continue to believe, based on the conversations I've had lately, that something may happen on this by the end of the week."
But with congressional negotiations over a federal stimulus bill expected to run at least through the weekend, lawmakers argued in the letter Thursday that it is time for the state to act.
Acknowledging the fact that another shutdown would come with a massive economic cost to the already devastated restaurant industry and its workers, the group said Massachusetts could follow the lead of some other states and pass its own support package for businesses and workers. For example, earlier this week, Minnesota passed a nearly quarter-billion-dollar aid package aimed at businesses and workers affected by the state's recent shutdown of indoor dining, gyms, and other settings.
"An additional state-level relief package will allow us to better fund the programs we need to save lives and small businesses right now," the group of Massachusetts lawmaker wrote to Baker, "and ultimately, this will spur a stronger, more equitable, and sustained recovery."