COVID
Congress rushes to pass huge Coronavirus relief bill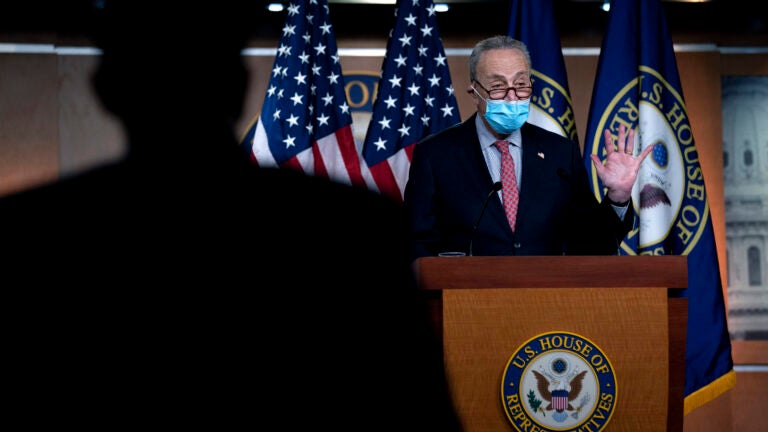 WASHINGTON — Congress was poised on Monday to approve a $900 billion stimulus package that would send billions of dollars to American households and businesses grappling with the economic and health toll of the pandemic.
Treasury Secretary Steven Mnuchin said hundreds of dollars in direct payments could begin reaching individual Americans as early as next week.
The long-sought relief package was part of a $2.3 trillion catchall package that included $1.4 trillion to fund the government through the end of the fiscal year on Sept. 30. It included the extension of routine tax provisions, a tax deduction for corporate meals, the establishment of two Smithsonian museums, a ban on surprise medical bills and a restoration of Pell grants for incarcerated students, among hundreds of other measures.
Though the $900 billion stimulus package is half the size of the $2.2 trillion stimulus law passed in March that provided the core of its legislative provisions, it remains one of the largest relief packages in modern American history. It will revive a supplemental unemployment benefit for millions of Americans at $300 a week for 11 weeks and provide for another round of $600 direct payments to adults and children.
"I expect we'll get the money out by the beginning of next week — $2,400 for a family of four — so much needed relief just in time for the holidays," Mnuchin said on CNBC. "I think this will take us through the recovery."
President-elect Joe Biden, who received a coronavirus vaccine on Monday with television cameras rolling, has insisted that this bill is only the beginning, and that more relief, especially to state and local governments, will be coming after his inauguration next month.
Lawmakers hustled on Monday to pass the bill, nearly 5,600 pages long, less than 24 hours after its completion and before virtually anyone had read it. At one point, aides struggled simply to put the measure online because of a corrupted computer file. The legislative text is likely to be one of the longest ever, and it became available only a few hours before both chambers were expected to approve it.
But with as many as 12 million Americans set to lose access to expanded and extended unemployment benefits days after Christmas, passage was not in doubt. A number of other pandemic relief provisions are set to expire at the end of the year, and lawmakers in both chambers agreed that the approval of the $900 billion relief package was shamefully overdue.
Get Boston.com's browser alerts:
Enable breaking news notifications straight to your internet browser.