Coronavirus
Newton will follow state COVID restrictions, breaking from regional group of communities, mayor says
"The governor's steps make sense," Mayor Ruthanne Fuller said.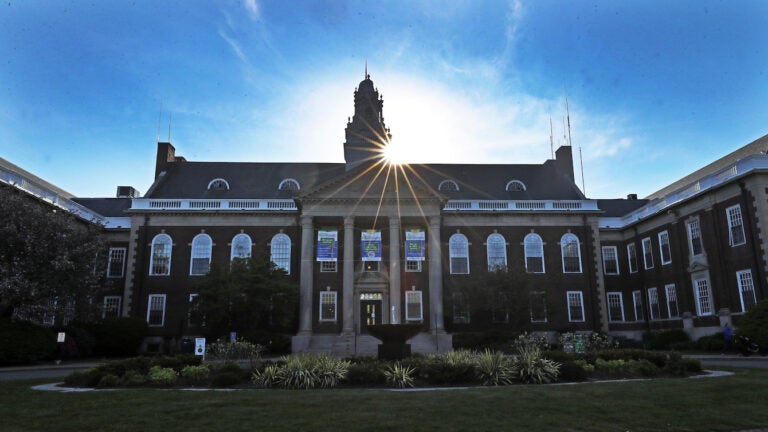 Newton will follow the latest coronavirus restrictions issued by Gov. Charlie Baker once they take hold Saturday — a shift on rules put in place last week in step with nearby communities such as Boston and Arlington that forced some businesses to temporarily close.
In an update to the city Tuesday, Mayor Ruthanne Fuller announced the new regulations will require places such as restaurants, bars, stores, libraries, gyms, places of worship, movie theaters, and offices to reduce occupancy from 40 to 25 percent of their lawful capacity.
Notably, the decision will allow certain venues to remain open, including movie theaters and gyms, which were previously shuttered under local initiatives introduced in Newton as part of a rollback of reopening protocols at the local level.
"The governor's steps make sense," Fuller said in the update. "Concerned about the rise in cases and deaths, I had made the decision last week to roll back some activities in Newton. Newton will now follow the state guidelines starting on Dec. 26."
Baker unveiled the new protocols on Tuesday as Massachusetts braces for a potential uptick in COVID-19 cases after the holidays.
The 25 percent capacity limit will apply across sectors and impose restrictions at retail businesses, grocery stores, casinos, close contact personal services, arcades, hotel common areas, and driving and flight schools, among others. Most are currently restricted to a 40 percent maximum occupancy.
Additionally, gatherings at private residences and public spaces will be capped to 25 people when outdoors and 10 people when indoors. The new rules take hold on Saturday and will remain in place for at least two weeks.
"Together, the intent of these restrictions will be to pause activity and reduce mobility, so we can reduce the spread of the virus without closing our schools or our businesses," Baker said.
In making his announcement, Baker referenced research indicating virus transmission could be limited through "significantly" reducing the allowed occupancy limits, but added the restrictions are also intended to send a message about what residents do this holiday season.
"We would like to see people spend the next couple of weeks — between Christmas to the week after New Year's — with, as regularly as they possibly can, just with those they live with," he said.
Last week, officials in Boston, Somerville, Newton, Arlington, Brockton, Lynn, and Winthrop put in place regulations requiring some sectors to close again — a step further than current state laws — in an attempt to stem rising virus case counts.
"This is not about targeting specific sectors that cause the virus," Boston Mayor Marty Walsh said at the time. "This is an effort to reduce overall [virus] activity outside the home using mechanisms afforded by the state's reopening plan."
The Baker administration also plans to announce on Wednesday new relief funding for small businesses that are expected to be most impacted by the latest round of decisions.
In the meantime, Fuller said she is "carefully studying" how the COVID relief package that passed in Congress this week will make resources available to residents, local businesses, and city government.
"We all know how much our small businesses, restaurants and stores, including those right here in Newton, are hurting," Fuller said.
The mayor also urged residents to continue to take precautions to reduce the spread of COVID-19.
"While we 'build a bridge to the vaccine,' as Gov. Baker said today, let's shop and get our meals locally, stay home for the holidays, wear a mask, stay physically distanced, wash and sanitize our hands, and don't go out if we're feeling unwell," Fuller said.
"This week thousands of healthcare workers in Massachusetts received the vaccine," the mayor continued. "In the coming months, the vaccine will be available to all of us. We can almost see the end. We just need to hang in there together."