Coronavirus
Charlie Baker says mass vaccination sites will likely be available to general public
The sites reportedly include Fenway Park and Gillette Stadium, but officials are still finalizing details.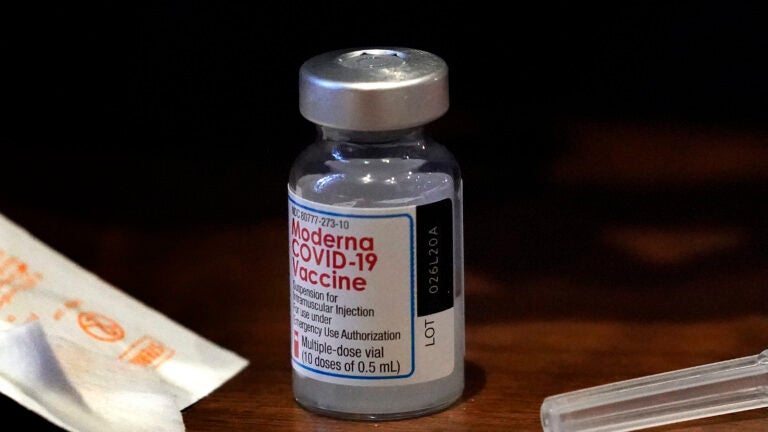 First responders likely won't be the only ones with access to mass COVID-19 vaccination sites in Massachusetts.
According to Gov. Charlie Baker, the state plans to make the regional state-run sites — capable of administering 2,000 vaccine doses a day — available to other groups as they become eligible to get the COVID-19 vaccine over the course of the next few months.
"I think that's likely," Baker told reporters Monday during a press conference at the State House, when asked if the sites would be ultimately used for the general public.
Multiple news outlets recently reported that Fenway Park in Boston, Gillette Stadium in Foxborough, and the Big E fairgrounds in Springfield are among the locations that officials plan to use. However, Baker declined to confirm the locations Monday. Health and Human Services Secretary Marylou Sudders said officials are still finalizing contracts with vendors.
"Give us a day or two to nail that down," Baker said.
According to Sudders, the mass vaccination sites will be operational "as soon as possible" for first responders. Based on the state's tentative estimates, the general public won't be eligible to get the vaccine until April at the earliest.
The planned venues are one of three options where first responders — including, police officers, firefighters, and EMTs — will be able to get the vaccine later this month. Departments can request to administer the vaccine themselves if they plan to vaccinate more than 200 individuals and are able to properly store doses, among other criteria. First responders can also schedule an individual appointment at one of more than 60 smaller locations around the state (though the appointments are not yet available).
Officials estimate that there around 46,000 first responders eligible to get the vaccine during Phase 1 of the state's distribution plan. The group also includes those who transport hospital patients, MedFlight staff, college campus police, and 911 dispatch employees.
Massachusetts began work to vaccinate frontline health care workers and long-term care facility residents and staff as part of Phase 1 of the rollout.