COVID
COVID-19 tracker moves Massachusetts to 'severe outbreak' status
State officials estimate more than 90,000 current active infections.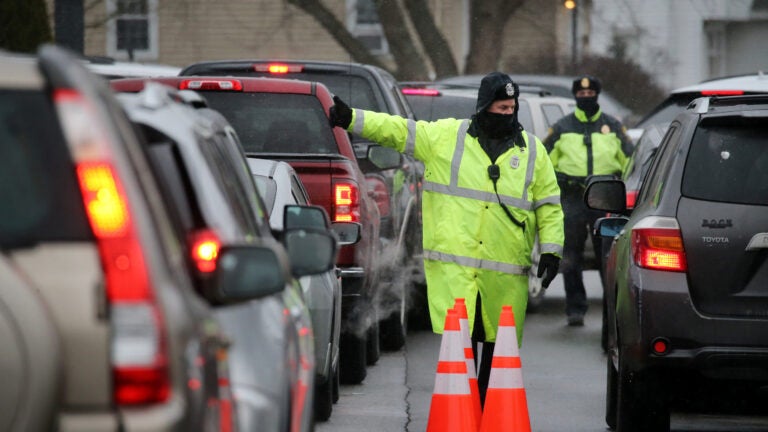 For the first time during the COVID-19 pandemic, Massachusetts has reached "severe outbreak" status, according to national coronavirus data tracker.
Covid Act Now, a nonprofit that tracks COVID-19 data from across the country at the state and county levels, moved Massachusetts to its highest risk category over the weekend.
The new classification, a step up from "active or imminent outbreak," comes after the state averaged 6,136 new confirmed cases per day over the last week. Massachusetts also set single-day records for newly reported cases on back-to-back days last week.
While officials have said Massachusetts likely missed many cases during the initial spring surge before testing capacity was ramped up, the state's current incidence rate of 89 new daily cases for every 100,000 residents is nevertheless the second highest seen over the course of the pandemic, only after the 92.3 rate recorded this past Friday.
According to the Department of Public Health's report Monday, there are currently an estimated 90,567 active cases in Massachusetts. The state's average positive test rate, which has wavered around 8 percent over the past week, is the highest since early June.
According to Covid Act Now, the state's infection rate is 1.12, indicating that cases in Massachusetts are increasing at an "unsustainable" rate (the infection rate measures how many people, on average, each person with COVID-19 is infecting, and a rate over 1.0 means the outbreak is getting worse). While hospital bed capacity data suggests the Massachusetts health care system still has capacity to absorb an increase in COVID-19 patients, the state does not have enough contact tracers to trace each new case, according to the website. If the spread continues at its current rate, Covid Act Now says the hospital system "may become overloaded."
"Caution is warranted," the website says,.
Based on federal guidelines, Covid Act Now recommends that Massachusetts officials limit gyms to 25 percent occupancy, close bars, require face covering in indoor public settings, and limit gatherings to 25 people or fewer — which are consistent with the latest restrictions imposed during last month's holidays. Residents should also dine indoors at restaurants only "when strict social distancing can be maintained."
However, if the state surpasses 100 new daily cases per 100,000 residents, the recommendations say that gyms should be closed and social gatherings should be limited to 10 people or fewer. At that level, indoor dining is also not recommended, according the the website.