Coronavirus
Live updates: The latest on the COVID-19 pandemic in Massachusetts
Follow the latest reports on the coronavirus from around the state below.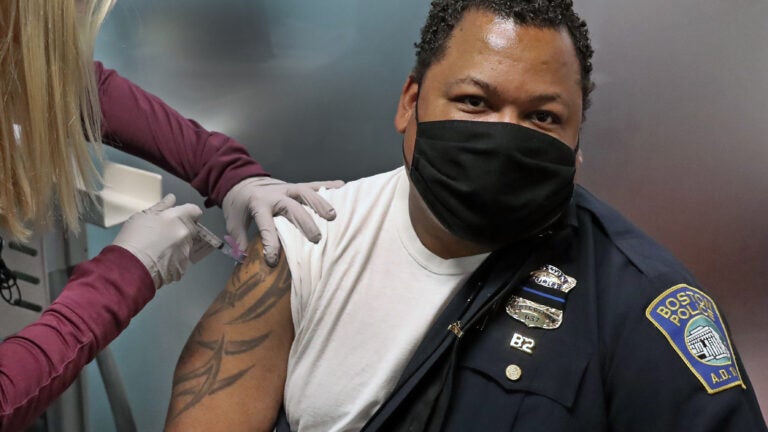 Confusion remains for seniors anticipating receiving COVID-19 vaccine next month (Jan. 13)
The next phase of the COVID-19 vaccine rollout is planned to begin on Feb. 1, and one of the first groups on the priority list is those over 75 years old.
But confusion remains for those in this age group over how to actually get the vaccine. George McQuilken, 77, of Bolton, recently told The Boston Globe that he's already asked his primary care doctor, as well as the town's nurse, but so far he's come up empty handed.
In addition, aspects of the rollout have been delayed – home health workers, who were supposed to be vaccinated this month are now planned to receive their shot next month, the newspaper reported.
There's around 450,000 residents over age 75 in Massachusetts, according to the Globe. So far, 141,000 vaccines have been administered, and last week Gov. Charlie Baker said he's hoping to ramp up the number going out. That relies on the federal government shipping out doses, which often happens without much notice.
"We will move as quickly as the distribution plan moves," Baker said, according to the paper.
Mass. first responders begin receiving COVID vaccines (Jan. 11)
First responders in Massachusetts were slated to begin receiving their first shot of the two-dose COVID-19 vaccines on Monday.
The rollout, part of Phase 1 of the state's vaccination plan, will give doses to about 45,000 firefighters, police officers, and EMTs across the commonwealth, according to Boston 25 News.
Emergency personnel will have three options for receiving the vaccine, state officials say. Qualifying departments that will vaccinate at least 200 people can request vaccines to administer on-site, while other officers, firefighters, and EMTs can schedule an appointment at a first-responder vaccination site.
"Mass vaccination sites will also be available for first responders to access the vaccine, which will be launched by the Commonwealth in the coming weeks," the state's website says.
In Wellesley, firefighters Joanie Cullinan and Brian Hester were scheduled to be the first in the department to receive the vaccine, Boston 25 reports.
Cullinan is a cancer survivor who, despite being immunocompromised, has continued to serve throughout the pandemic, according to the news station. Hester previously contracted COVID-19 and spent almost three months in the hospital.
"The past year has been tough on everybody, and I think that we're both proof that we can do hard things and that it does get better and day by day," Cullinan said. "Keep pushing through."