Coronavirus
New Boston-area sewage samples show record high signs of COVID-19
The Massachusetts Water Resources Authority has been tracking traces of the coronavirus in wastewater on a daily basis.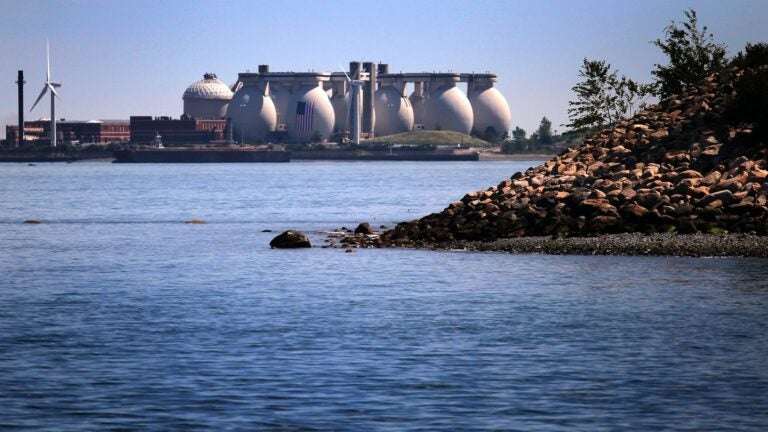 Sewer water samples taken from the Greater Boston area over the past week reflected record high levels of the coronavirus in the region.
Daily wastewater samples are taken at the Massachusetts Water Resources Authority's Deer Island Treatment Plant and then analyzed by a contract laboratory, Biobot Analytics, that searches for viral RNA in the sewage samples.
According to updated data, a sample taken Monday found a level of 2,069 viral RNA copies per milliliter in sewage from the southern region, marking the study's highest count since the start of the pandemic. It was also the fourth consecutive sample with a level over 1,700. 
Officials Tuesday reported a 7-day average of 1,460 viral RNA copies per milliliter in the southern region, and an average of 1,126 for the northern region.
"That is a really worrisome sign, we know that people excrete the virus in their stool and that the wastewater is a good reflection of, sort of, the community prevalence of COVID and cases have tracked very reliably with what they're finding in the wastewater," Dr. Daniel Kuritzkes, of Brigham and Women's Hospital, told WCVB NewsCenter 5. "The wastewater tends to precede the number of cases. So if they're seeing an uptick in the titers in wastewater, I'm quite concerned that in the next week or two we're going to see a parallel increase in the number of diagnoses."
On Dec. 30, wastewater from the northern region also peaked at a level of 1,451 viral RNA copies per milliliter. After a slight decrease, the northern region reported another spike back up to 1,411 on Jan. 9.
Mass. residents saw similar increases of COVID-19 in wastewater samples during late October when results were consistently surpassing 200 viral RNA copies per milliliter, which at the time had not occurred since April.
The MWRA announced Wednesday that Biobot has since updated its data processing protocol to improve the accuracy of the wastewater surveillance results. Officials noted that all the updated results released this week, and results from weeks past, reflect those updated methods. 
As of Thursday evening, state officials have reported 5,545 new COVID-19 cases and 74 new deaths. Over the last 14 days, Boston alone has reported 7,026 cases.