COVID
UMass Medical School is seeking teens for Moderna vaccine trial
It will be the first time the vaccine is tested on minors.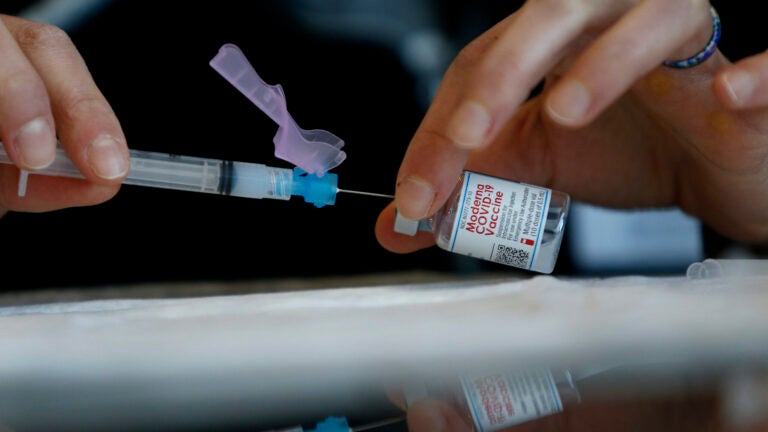 UMass Medical School is enrolling teenagers in a clinical trial to test the efficacy of the Moderna COVID-19 vaccine in minors.
The trial, which starts early next month, will be the first time the shot is tested on people under 18.
Moderna, the biotech firm based in Cambridge, expects to have 3,000 participants between 12 and 17 tested at sites nationwide, including UMass Medical in Worcester. The study will last a little over a year, and includes six visits to the clinic. Two-thirds of participants will get the vaccine while the rest will receive a placebo.
UMass researchers say they're trying to enroll participants from across the community, especially focusing on minority groups that have weathered a greater impact from the virus.
Moderna's vaccine is currently authorized for adults 18 and over, while Pfizer's is sanctioned for people 16 and up. Pfizer is running a similar trial for those between 12 and 15.
Adolescents and their families can check if they're eligible for the trial and learn more at TeenCOVEStudy.com.