COVID
Here's where you can get a COVID-19 vaccine in Massachusetts
Read the full list.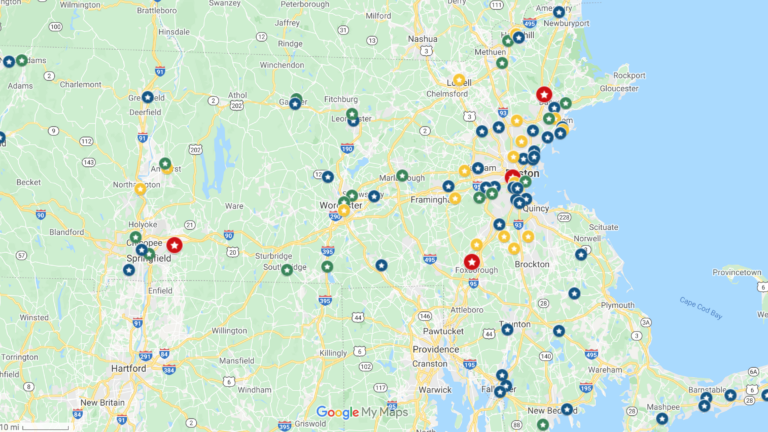 For the first time this month, members of the general public could get a COVID-19 vaccine in Massachusetts.
Phase 2 of the state's coronavirus vaccine rollout began on Feb. 1, allowing residents over the age of 75 to get a vaccine. The phase is also slated to expand later in the month to anyone over the age of 65, individuals with health conditions that make them vulnerable to COVID-19, and certain workers who have a high risk of being exposed to the disease.
But, when eligible, where should you go?
The state has published an online map and list (see below) of the 136 public vaccination sites for those eligible Phase 1 and Phase 2 groups, including mass vaccination sites in Boston, Danvers, Foxborough, and Springfield. Officials are planning to launch more than 160 sites by mid-February.

As vaccine doses remain limited, officials are currently encouraging residents to check back multiple time at each site-specific link for available appointments. The mass vaccination sites will post thousands of new appointments for the coming week each Thursday.
While the vaccines are free to all residents, individuals with health insurance, Medicare, or Medicaid may be asked for their provider information to cover the costs of administering the vaccine.
The program is intended for individuals who live, work, or study in Massachusetts, including undocumented immigrants. Officials say that getting the vaccine will not adversely impact anyone's immigration status.
This list will be updated as the state announces more sites: