COVID
'I don't actually care about infections:' It matters more that all vaccines eliminated deaths, Jha says
While some of the newer vaccines are less effective at preventing overall infections, each essentially wiped out hospitalizations and deaths in trials.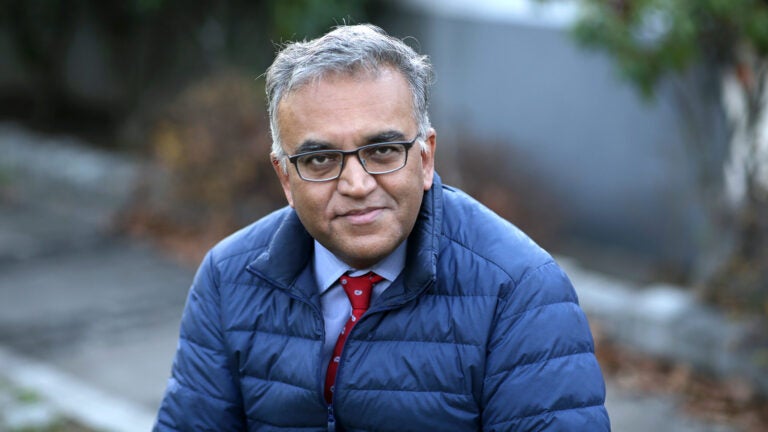 Despite what you may think, the vaccine news is great, says Dr. Ashish Jha.
Jha, the dean of the Brown University School of Public Health, has emphasized reevaluating how we perceive vaccines since trial results for Johnson & Johnson's one-shot vaccine came out last Friday. That shot was shown to be 66% effective at preventing moderate to severe illness, and that statistic led to scores of headlines about the shot, especially in contrast to Pfizer and Moderna's 95% efficacy in preventing symptomatic disease.
But Jha says it's much more important for a vaccine to prevent extreme illness than for it to stop infections altogether. And by that metric, the Johnson & Johnson vaccine — along with Russia's Sputnik V vaccine and those developed by Novavax and Astrazeneca — absolutely delivers.
There have been many hundreds of events across trials

We often focus on "top line" efficacy

But pay scant attention to how well these vaccines prevent severe illness

These results are for events after vaccines have had a chance to work — typically 14 days after first shot

— Ashish K. Jha, MD, MPH (@ashishkjha) February 1, 2021
Why is this such good news for all of us?

Because we need to vaccinate the world

Sputnik won't just be used in Russia — but other nations are going to be using it as well

And we need all the safe effective vaccines we can get

— Ashish K. Jha, MD, MPH (@ashishkjha) February 2, 2021
"The challenge here is, we focus on these top-line numbers of 65% effective, 75, 85," Jha told MSNBC's Nicolle Wallace Monday evening. "What we really care about is avoiding hospitalizations and avoiding deaths. That's what matters, and we have not seen a single person die who's been vaccinated with one of these vaccines, and it's controversial whether anybody's even been hospitalized or not.
"So the bottom line is: These vaccines are incredibly effective at preventing bad outcomes," he said. "They may vary a little bit on whether they impact your ability to get infected, but what we really care about is those bad outcomes."
His point is echoed in David Leonhardt's Monday morning newsletter for The New York Times, which confidently advertises "Good Vaccine News." That briefing also points out that the virus does not have to be completely eliminated for life to return to normal, and that simply downgrading it to something more manageable can count the same.
"I don't actually care about infections," Jha told Leonhardt for the newsletter. "I care about hospitalizations and deaths and long-term complications."
There's no total guarantee that future trial results will be as rosy, especially in the face of coronavirus variants cropping up internationally. But experts like Jha say the news, at least for now, is good.