COVID
'It's going to be a very close one': Ashish Jha says race against virus variants in next weeks makes him nervous
"If these variants weren't around, I would say we're on a glide path towards better."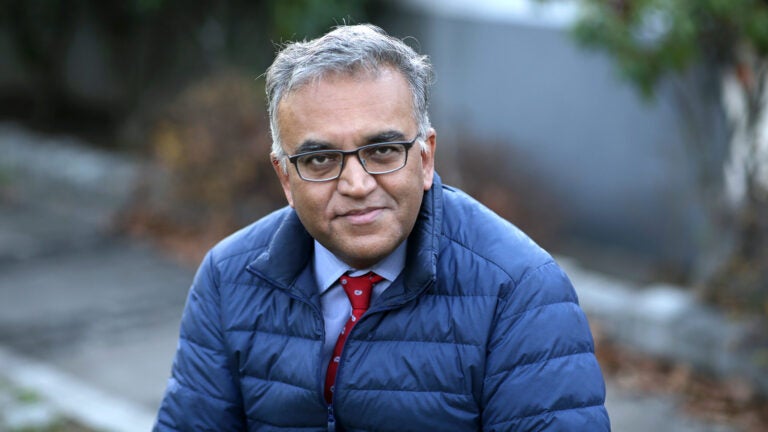 If it weren't for the variants of COVID-19 that are spreading in the United States, Dr. Ashish Jha would feel the nation is on its way to a better position in the pandemic. 
With the recent downward trend for cases, hospitalizations, and deaths across the country and the ramping up of the vaccinations, the dean of the Brown University School of Public Health said Thursday on "Good Morning America" that there is reason for feeling heartened about the path of the pandemic going forward. 
"There is reason for optimism … and if these variants weren't around, I would say we're on a glide path towards better," Jha said. "The thing that, unfortunately, makes me nervous about the next few weeks, the next couple of months, are these variants. But beyond that, I think we should look at where we are now as clearly positive news."
The doctor has made clear that the rise of the variants — first detected in the United Kingdom, South Africa, and Brazil — and their spread around the globe underscores the need to speed up vaccinations. Variants emerge when there is "wild," uncontrolled spread of the virus, allowing mutations to "thrive" as the strain replicates, according to Jha. 
The doctor has been raising his concerns that the pandemic won't end unless coronavirus variants are controlled "everywhere," calling on the Biden administration to take an "aggressive approach" to help stop COVID-19 globally. Uncontrolled spread anywhere in the world can result in variants that would pose a threat to everyone, he wrote in an op-ed for the Washington Post. Such "runaway outbreaks" could lead to a vaccine-resistant variant that would threaten the United States even after the country's population had been vaccinated, he warned. 
"The United States must lead an effort to maximize vaccine manufacturing capacity both at home and abroad," Jha wrote in his op-ed. "This must be a Manhattan Project-like effort. We don't have idle capacity to make billions of doses of vaccines, so we must repurpose the capacity we have, build more machines and factories, and invest resources to make enough vaccines for the entire world. And, of course, we must invest in the last mile of vaccinations — ensuring that those doses end up in arms."
In the meantime, it is essential for people at high risk for COVID-19 to get vaccinated quickly, he said on "GMA."
"It's going to be a very close one because we have to get a lot of people, especially high-risk, elderly people, vaccinated before these variants take hold," Jha said of the race against the variants. "That's going to happen over the next six to eight weeks, the variants. And that's really the timeframe in my mind for getting high-risk people vaccinated."
"All of these vaccines have been 100% effective at preventing hospitalizations and deaths."

Dr. @ashishkjha weighs in on the difference between the currently available vaccines and says there is reason for optimism in our fight against COVID-19. https://t.co/ve9beLqrnU pic.twitter.com/gnGwNqSqUP

— Good Morning America (@GMA) February 4, 2021