COVID
Watch live: Charlie Baker to announce updates to COVID-19 vaccine process
The governor is scheduled to speak at 11:30 a.m.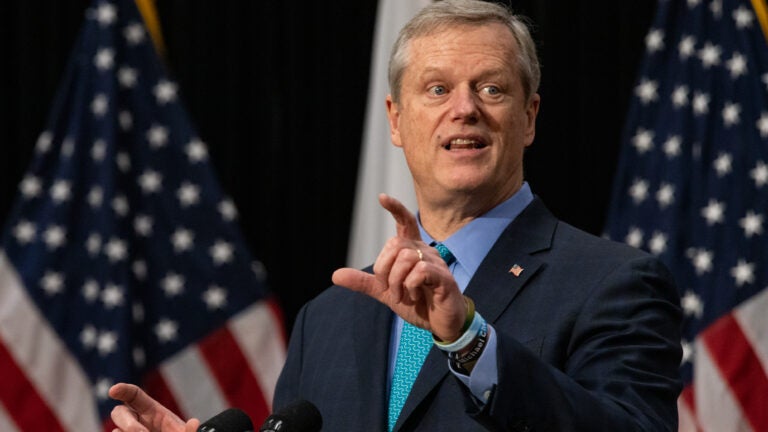 Massachusetts Gov. Charlie Baker is slated to hold a press conference Friday to announce changes to the state's COVID-19 vaccination rollout.
According to his office, Baker is scheduled to speak at 11:30 a.m. at the State House in Boston.
The press conference comes amid broad dissatisfaction among lawmakers and residents — including Baker himself — with the early stages of the administration's vaccine distribution and appointment process. Phase 2 of the state's rollout began this past Monday, allowing all Massachusetts residents over the age of 75 to sign up to get a vaccine. However, the multi-step and sometimes glitchy online-only appointment system exacerbated frustrations with the mad dash to score limited vaccination appointments over the past week.
Baker has repeatedly said that he plans to announce a call center for vaccine appointments sometime "this week," in addition to changes to the state's vaccination website.
The governor has also stressed that it may take "several weeks" for residents to secure an appointment, as the supply of doses and number of vaccination sites in the state continue to ramp up.