COVID
'This makes absolutely no sense': Somerville mayor rips Baker's decision to lift business capacity limits
The city plans to keep the 25 percent limit for the foreseeable future.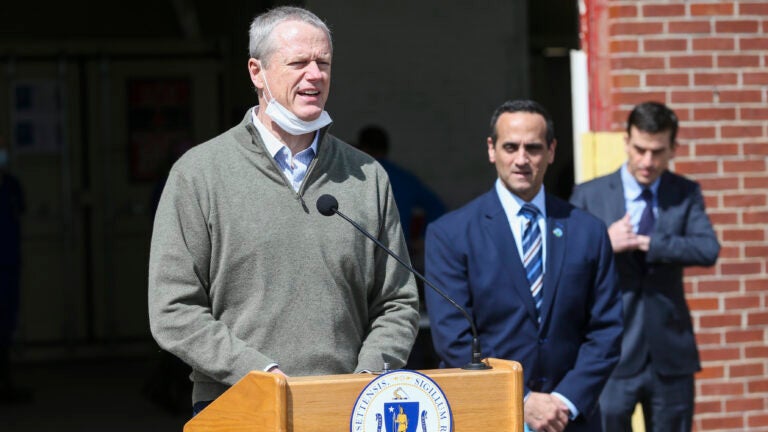 Most cities and towns in Massachusetts will see capacity limits on indoor businesses increase from 25 percent to 40 percent maximum occupancy this Monday.
Somerville won't be one of them.
"This makes absolutely no sense," Mayor Joe Curtatone tweeted Thursday afternoon, after Gov. Charlie Baker announced the rollback of the statewide capacity limits.
Somerville spokeswoman Denise Taylor confirmed Friday afternoon that the city plans to maintain the 25 percent capacity limit — which applies to a wide range of businesses, including offices, restaurants, gyms, shops, grocery stores, and places of worship — for the time being. She deferred to the mayor on the reasoning.
"The science says drive incidence low in order to stamp out the disease, but MA keeps giving it new chances to breed whenever there's a slight downtick," Curtatone tweeted. "We're effectively waterboarding our health system. Every time it begins to catch its breath, we flood it again."
While the city is open to lifting the capacity limits at some point in the future, Taylor said Friday that they weren't ready yet. Somerville only just returned to Phase 3 of the state's reopening plan, allowing gyms and movie theaters to reopen, this past Monday.
On Thursday, Baker cited the nearly monthlong downward trend in general COVID-19 levels — including notably sharp declines in hospitalizations and the statewide positive test rate — for the statewide move to revert back to the 40 percent limit.
Boston officials announced Friday afternoon that the city would follow suit and lift the limit to 40 percent.
However, Curtatone argued that it was too early and that the state should wait for a larger percentage of the population to be vaccinated before relaxing restrictions. The Somerville Democrat noted that the Baker administration's rollout of the vaccine has lagged behind most other states and the state has yet to make many frontline workers, like teachers and store workers, eligible to get the vaccine.
"Show some patience," he added.
Give vaccines a chance to drive the incidence rates lower. MA has had a slow rollout. Should have a larger % of our senior population & essential workers vaccinated before we start throwing open the doors. Show some patience. 3/

— Joseph A. Curtatone (@JoeCurtatone) February 4, 2021
Baker has argued that private gatherings were the primary driver of the increase in COVID-19 cases this fall, and that businesses have been dealing with "very tough times" due to the pandemic. The administration had reduced statewide capacity limits to 25 percent on Dec. 26 amid concerns of the holiday season exacerbating the second surge.
"Overall, we think it worked," Baker said Thursday.
The move to return to 40 percent next week was applauded by local business groups.
A study released this past November found that 20 percent occupancy limits at places like restaurants, gyms, and grocery stores reduced the number of new infections by more than 87 percent, while resulting in 42 percent fewer overall visits. The study found that 40 percent limits on those places resulted in a 58 percent reduction in infections, and a 16 percent reduction in customer visits.
Get Boston.com's browser alerts:
Enable breaking news notifications straight to your internet browser.