COVID
Ashish Jha is optimistic on vaccines' impact on COVID-19 variants — but we might need annual shots for a bit
"I think things are looking up."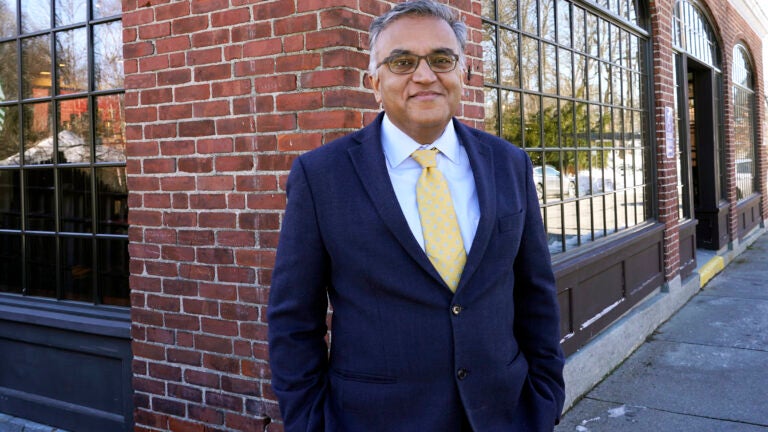 Though he's concerned about the emergence of COVID-19 variants, Dr. Ashish Jha says he's "very optimistic" about the current vaccines' efficacy against them.
"I think things are looking up," the dean of the Brown University School of Public Health said on Good Morning America Wednesday.
"We just have a couple of bumps on the road, and the biggest ones are these two variants, the U.K. variant and the South Africa variant, both of which pose challenges," he said. "But I think our vaccines will work against both of them. So I remain optimistic we'll get through those bumps."
"I think our vaccines will work against both of them, so I remain optimistic." — @ashishkjha on new COVID-19 mutations found in the UK and South Africa. https://t.co/i9rZzYvW4s pic.twitter.com/7vcfzBq1zr

— Good Morning America (@GMA) February 10, 2021
The CDC has confirmed 932 cases of the B.1.1.7 variant — the one from the United Kingdom — in the U.S. as of Tuesday, with most found in California and Florida. Massachusetts has seen nine cases of the variant, while neighboring New York and Connecticut have had 59 and 17 cases respectively.
The South Africa variant — B.1.351 — has yet to make a major impact stateside, with only nine cases reported nationwide, none of which are in New England. But existing vaccines have already proven much less effective against that particular strain.
"We haven't seen a lot of re-infections overall, but the South Africa variant is challenging that dogma, that we are starting to see some re-infections," Jha said. "We've got to track this very very carefully, we've got to track how much of that variant is spreading and what impact it's having on people who were previously infected."
In the face of ongoing spread and mutation, the CEO of Johnson and Johnson said Tuesday that he expects that people may need to get annual boosters to protect them against COVID-19, just like seasonal flu shots. Jha said he agreed that may be the case.
"I think we're going to try to configure a vaccine that has much more durable and widespread protection, but that may take a few years," Jha said. "So for a little while… it's entirely possible it'll be an annual shot until we get such a high-quality vaccine."
Get Boston.com's browser alerts:
Enable breaking news notifications straight to your internet browser.