COVID
Massachusetts House speaker says teachers should be moved to 'head of the line' for COVID-19 vaccine
"We're deluding ourselves if we don't make this a priority."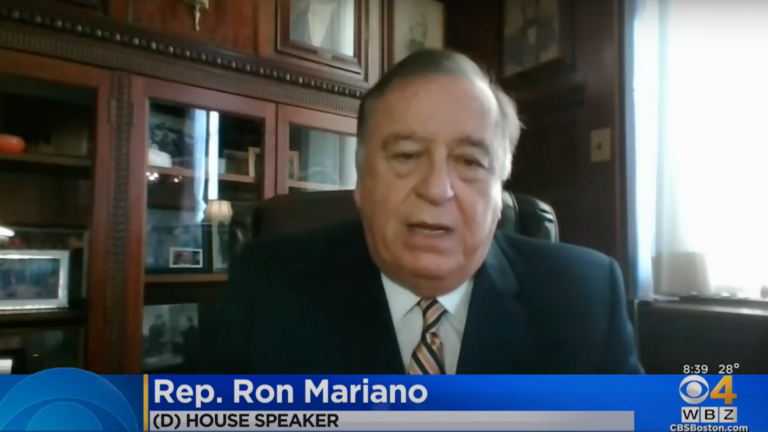 Massachusetts House Speaker Ron Mariano says teachers in the Bay State should be moved to the front of the line in the state's COVID-19 vaccine rollout.
Mariano, a Quincy Democrat and former teacher himself, was asked during an interview Sunday on WBZ-TV to weigh in on the tensions between teachers' unions and Republican Gov. Charlie Baker's administration over the push to resume in-person learning during the pandemic.
"I can certainly understand a teacher who is at the tail end of their career having some health concerns about their family at home and their exposure to COVID," Mariano said, adding that "it is incumbent on us to move teachers into the head of the line so they have access to the vaccine [and] can say with some degree of confidence that they're protected."
Teachers, along with other frontline workers, are currently in the third priority group of Phase 2 of the Baker administration's vaccine rollout. And it's currently unclear when they will become eligible to get the vaccine. 
Massachusetts has expanded the rollout to residents older than 75, who are the first priority group in Phase 2. Officials have said they plan to open up appointments to the second group — residents over the age of 65 and those with multiple underlying medical conditions — sometime later this month.
Mariano, who helped create the three-phase plan as a member of the state's vaccine advisory group, said Sunday that there now are things about the rollout that he doesn't understand, and that officials "locked ourselves into" the specific categories.
"The essential component of this whole argument are the kids, and the education they're receiving now is second rate," Mariano said Sunday. "You can't send kids to school for one day a week, two days a week … We're deluding ourselves if we don't make this a priority."
His comments come after the Centers for Disease Control and Prevention released guidelines Friday recommending that students return to in-person in communities with low COVID-19 transmission rates. However, CDC director Rochelle Walensky, former chief of the division of infectious diseases at Massachusetts General Hospital, said Sunday that teachers receiving the vaccine is not "a prerequisite for reopening schools."
The agency has found little evidence for in-school transmission of COVID-19 when social distancing and face covering guidelines are followed, though CDC guidelines allow teachers at higher risk of serious illness due to COVID-19 to teach remotely from home.
Get Boston.com's browser alerts:
Enable breaking news notifications straight to your internet browser.