COVID
What can — and can't — reopen when Massachusetts moves into Phase 4 of its reopening plan Monday
Gov. Charlie Baker has confirmed that the state is officially moving forward with plans to begin the fourth and final phase of the state's reopening plan on March 22.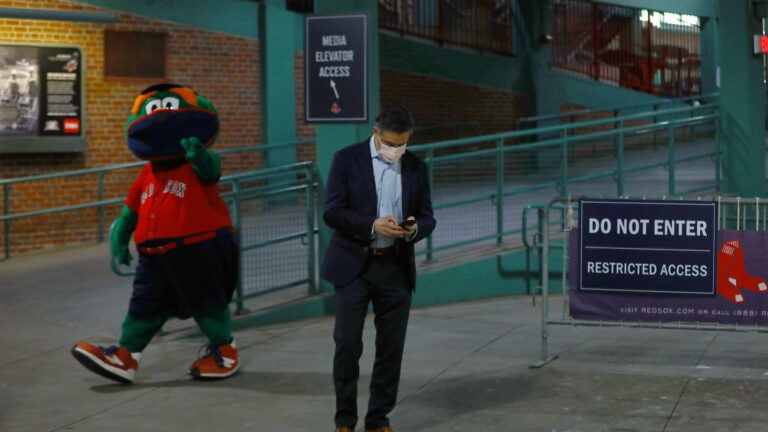 Gov. Charlie Baker's administration confirmed Thursday that Massachusetts will move into Phase 4 of the state's reopening plan on Monday.
But not entirely.
Like the previous two reopening phases, Phase 4 is being split up into multiple steps, meaning that certain things — like bars and amusement parks — remain indefinitely closed. Lt. Gov. Karyn Polito has said that officials will allow those industries to reopen at a later date under step two of Phase 4.
Here's a look at what can and cannot reopen Monday:
What can open in the first step of Phase 4:
Indoor and outdoor stadiums, arenas, and ballparks at 12 percent capacity
Overnight camps, beginning this summer
Exhibition and convention halls
Dance floors, for weddings and events only
Phase 4 industries not allowed to reopen:
Amusement parks, theme parks, indoor or outdoor water parks
Bars that do not provide seated food service
Dance clubs and nightclubs
Fraternal Orders and social clubs that serve as a bar or as a large-capacity venue used for group or spectator events
Saunas, hot-tubs, and steam rooms
Ball pits
Street festivals, parades, and agricultural festivals
Road races and other large, outdoor organized amateur or professional group athletic events
Effective Monday, the state is also relaxing gathering limits for event venues and public settings to 100 people indoors and 150 people outdoors, while private gathering limits will remain at a maximum of 10 people indoors and 25 people outdoors.
On Feb. 25, Baker first announced the tentative plans to move into Phase 4, if COVID-19 level continued their downward trend. The state subsequently transitioned to the second step of Phase 3 on March 1.
Here's what that change meant:
Indoor performance venues such as concert halls, theaters, and other indoor performance spaces were allowed to reopen at 50 percent capacity with no more than 500 persons
Indoor recreational activities with greater potential for contact (laser tag, roller skating, trampolines, obstacle courses) were allowed to reopen at 50 percent capacity
Capacity limits across all sectors with capacity limits were raised to 50 percent, excluding employees
Restaurants no longer had a percent capacity limit and were permitted to host musical performances; six-foot social distancing, limits of six people per table, and 90-minute limits remain in place