Coronavirus
With teachers vaccine eligible, other workers are frustrated they aren't included
"We are praising MBTA management for having the infrastructure in place, but it seems the Governor just isn't paying attention."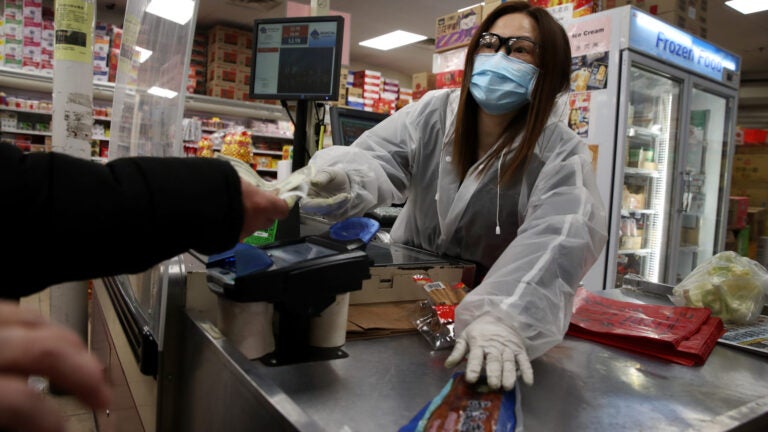 Teachers have moved up the list to begin getting their COVID-19 vaccines, but that isn't the case for other workers, and the unions representing them are frustrated.
Teachers can begin getting their vaccines at any of the state's vaccination sites on March 11, following the federal government's plan to allow teachers to be vaccinated at pharmacies. The decision comes after weeks of teachers pushing to be moved up the list.
But other workers, including those in grocery stores and mass transit, cafes and restaurants, who were part of Phase 2's original Group 3 along with teachers, remain currently ineligible.
It's a point of contention for the members of Carmen's Local 589, which represents transit workers.
"He dropped the ball again," Jim Evers, president of Carmen's Local 589, said in a press release, referring to Gov. Charlie Baker. "The facts that the MBTA has the infrastructure set up to vaccinate its workforce, and that the Governor appears to be holding them back, raise serious questions once again about his mismanagement of the vaccine rollout. Frontline transit workers are exposed to hundreds, if not thousands, of people per day, so to overlook the need to vaccinate and for the Governor to let red tape stand in the way is inexcusable."
Evers said in the release that there's a vaccination site set up for transit workers in Quincy, but it remains shuttered until Baker gives the OK.
"We walked through the Quincy site and got the tour, and we were promised they'd have a coordinated rollout and plan where frontline transit personnel would be vaccinated in an orderly, coordinated fashion that helps ensure scheduling continuity and safety for the benefit of the riders," Evers said. "We are praising MBTA management for having the infrastructure in place, but it seems the Governor just isn't paying attention so now we're among the last frontline workers to get vaccinated. It's a dangerous oversight by Baker, especially as schools reopen."
Fernando Lemos, president of UFCW 1445, which represents Stop & Shop workers, also took issue with the lack of vaccine approval.
"Talk about Dorchester, talk about Roslindale, talk about Hyde Park, these are places where we have Black and brown communities, residents that work in our stores," he told WCVB. "It's a double standard."
Baker said this week that adding educators — a group totaling 400,000 residents —  to the pool of people in Massachusetts who are eligible to get a vaccine will bring the size of that group back up to around 1 million. The governor cautioned that it will probably take until mid-April before everyone in that soon-to-be eligible group gets their first dose of a vaccine, due to the limited supply of doses.
"We'd like everybody to get vaccinated as quickly as possible, but it will take time to move the current folks who are left in the 65-plus and two-comorbidity categories, who want to get vaccinated, through the system, as well as the 400,000 educators who would be part of this group," Baker said.
For teachers, the state plans to hold specific days for teaching staff to get vaccinated at the state-run mass vaccination sites. They can also get an appointment at nearby pharmacies, according to Baker.