Coronavirus
These are the 19 Mass. communities with the highest rates of COVID-19
Here's the list of the communities in the red zone this week.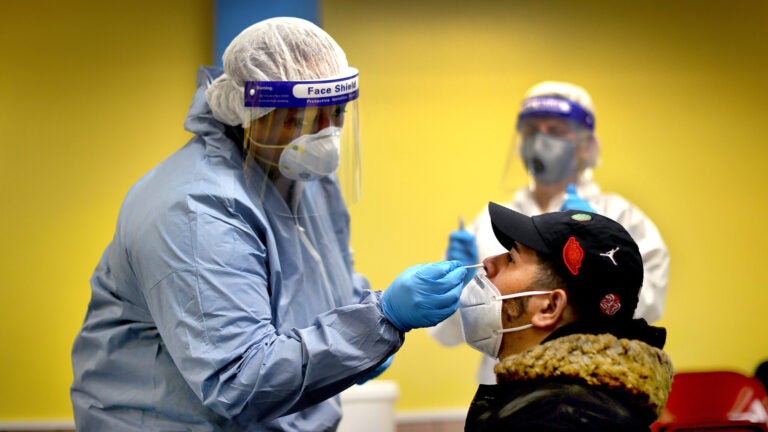 Just 19 Massachusetts communities remain in the COVID-19 "red zone" this week, a drop of nine communities from last week, according to new state data.
The state's average daily incidence rate also has continued to decline. This week it sits at 21.3 per 100,000 residents for the previous two weeks. Last week, it was 23.3 per 100,000 residents. The week prior, it was 30 per 100,000 residents.
A community receives a red-zone designation based on a few factors. Small communities with under 10,000 residents are placed in the red zone if they have more than 25 cases total over the last two weeks, according to the state. For communities between 10,000 and 50,000 people, a red-zone designation is given if the community has 10 or more average cases per 100,000 residents and if the positivity rate is greater than or equal to 5 percent. For communities over 50,000, they need 10 or more cases per 100,000 residents and a positivity rate of 4 percent or higher.
Here's a look at the communities in the red zone this week, listed alphabetically:
Blackstone
Chicopee
Clinton
Fall River
Freetown
Hadley
Haverhill
Lawrence
Ludlow
Lynn
Methuen
New Bedford
Peabody
Plainville
Springfield
Sterling
Sutton
West Bridgewater
Weymouth