Coronavirus
Mass. reserving these 4 days for teachers, school staff at mass vaccination sites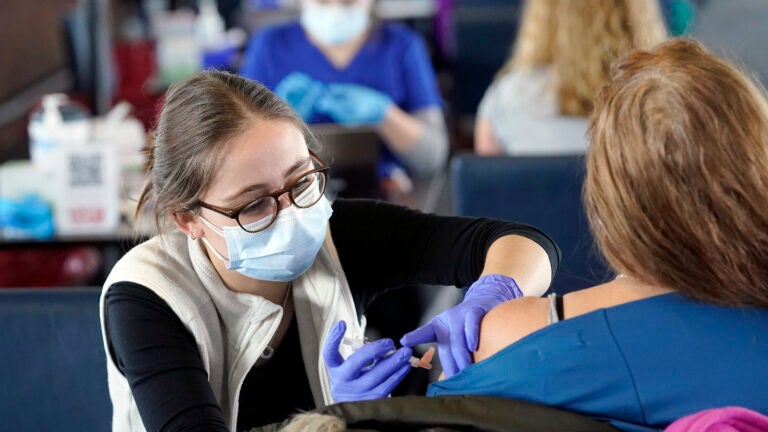 Massachusetts is designating four days when the state's seven mass vaccination sites will offer first doses only to K-12 teachers, childcare workers and K-12 school staff.
The special vaccination days are March 27, April 3, April 10 and April 11. Starting Thursday, teachers are eligible to receive vaccination shots under state guidelines.
The push is part of a state effort to prioritize teacher vaccinations in response to a directive from the Biden administration, state officials said.
Teacher unions have also pressed for the vaccinations as the state pushes to phase out online learning in favor of in-classroom teaching.
All other vaccine providers, in addition to the mass vaccinations site, are also encouraged — but not required — to restrict their appointments on those four days to childcare workers and K-12 school staff and educators.