COVID
Teachers and other school workers are now eligible for the vaccine in Massachusetts. Here's who that does — and doesn't — count.
Officials say the group totals around 400,000 residents.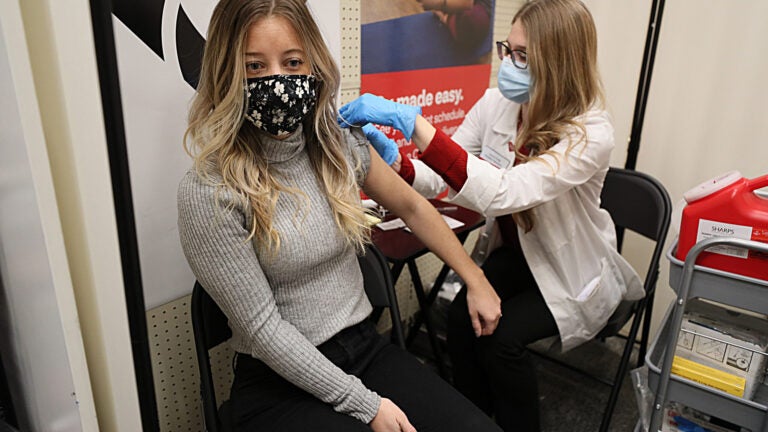 Following a directive last week from President Joe Biden's administration, Massachusetts officially made all K-12 teachers and other school employees eligible to sign up to get the COVID-19 vaccine Thursday.
According to the state's website, the group includes anyone employed full-time or part-time at a public or private K-12 school, Head Start program, or childcare provider.
The broad group — estimated to total roughly 400,000 residents — also includes school volunteers and contractors.
However, the newly eligible group does not include higher education employees or privately employed babysitters and nannies, who remain in Phase 3 of the rollout if they do not otherwise qualify for a vaccine.
Eligible individuals can book appointments at any of the state's vaccination sites, and officials are planning four educator-only days at the state's mass vaccination sites beginning later this month.
Here's the list of who can — and cannot — currently sign up:
Now eligible:
Educators
Paraprofessionals/education support professionals
Childcare educators
Family childcare assistants
Childcare program directors
Childcare center directors
District and school administrators
Clerical and administrative staff
Bus or van drivers
Custodial staff
Food service staff
After-school program staff
Student teachers, interns, teaching assistants, and aides
School Safety Officers
The group also includes "people who work in full time, part time, or in-school volunteer roles, or who are employed by another organization to provide education or support in a school or childcare setting (e.g. early intervention providers, student mentors, tutors, arts programs, individuals responsible for educator observations or coaching, etc.)."
Not yet eligible:
Higher education workers, including administrators, teaching and non-teaching staff
Privately employed babysitters, nannies, and au pairs
Informal friend, family and neighbor care
Camp counselors
Certified, licensed, or retired educators who are not currently employed as an educator
Department of Elementary and Secondary Education staff, unless the individual is serving as an educator (e.g., educators at Pappas Rehabilitation Hospital for Children)
Department of Early Education and Care staff, unless the individual is employed as a licensor or investigator who is required to conduct on-site visits and inspections.