COVID
What Ashish Jha and Anthony Fauci said after a study suggested 3 feet social distancing is enough in schools
"Good."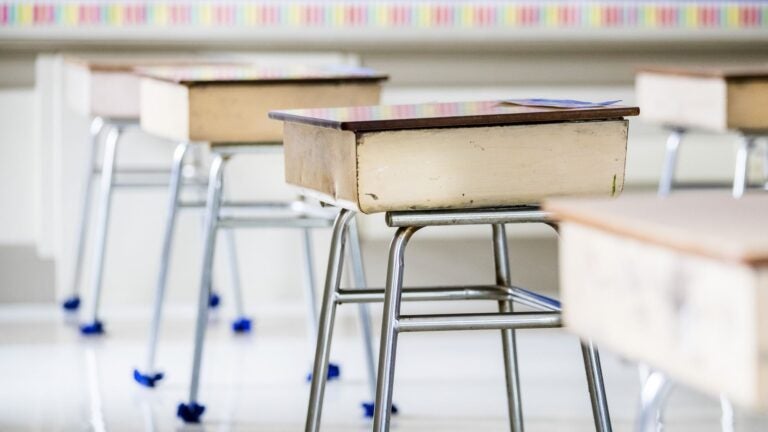 Dr. Anthony Fauci said Sunday that with a new study appearing to indicate that three feet of social distancing is enough to slow the spread of the coronavirus in schools, he expects the Centers for Disease Control and Prevention to issue guidelines on the matter "soon."
"They have clearly noted those data, they are in fact doing studies themselves … they will be giving guidelines according to the data that they have," the director of the  National Institute of Allergy and Infectious Diseases told Jake Tapper on CNN. "It won't be very long, I promise you."
Researchers who worked on the study, published last week in the journal Clinical Infectious Diseases, found no "significant difference" in COVID-19 case rates in Massachusetts public school districts that implemented three feet of social distancing between students and staff compared to six, as long as other mitigation measures like masking were also in place.
Dr. Ashish Jha, the dean of the the Brown University School of Public Health, applauded Fauci's suggestion that the CDC would soon be updating its guidance for school reopenings, which currently advises six feet of social distancing.
"Good," Jha wrote. "Because 6 ft doesn't protect teachers. But it does keep kids out of school. Want to open schools safely? Masks. Ventilation. Testing. Vaccinating teachers/staff. That's the list."
Hand-washing remains a "good thing" for preventing the spread of COVID-19, and wiping down surfaces is "fine," Jha said. But closing school buildings for a day each week to do a deep clean is a "distraction," the doctor said.
"It does nothing to protect anyone," he said. "Focus on masking/ventilation."
Jha said he also agrees with President Joe Biden, who has tasked states with prioritizing teachers for getting shots of the vaccine.
"Teachers do essential work," Jha said. "Protecting them should be a high priority. And vaccination will add a high degree of assurance for reopening classrooms."
Fauci to @jaketapper

CDC guidance on 3 ft vs 6 ft may be changing

Good

Because 6 ft doesn't protect teachers

But it does keep kids out of school

Want to open schools safely?

Masks
Ventilation
Testing
Vaccinating teachers/staff

That's the list

And no deep cleaning please https://t.co/A7yVpPqlUo

— Ashish K. Jha, MD, MPH (@ashishkjha) March 14, 2021
Of course some wondering why we should prioritize teachers/staff for vaccinations.

On this, I'm with @POTUS

Teachers do essential work

Protecting them should be a high priority

And vaccination will add a high degree of assurance for reopening classrooms

— Ashish K. Jha, MD, MPH (@ashishkjha) March 14, 2021