COVID
Massachusetts is getting another modest increase in vaccine supply, including some unexpected Johnson & Johnson doses
State officials say they will receive 170,000 first doses for next week.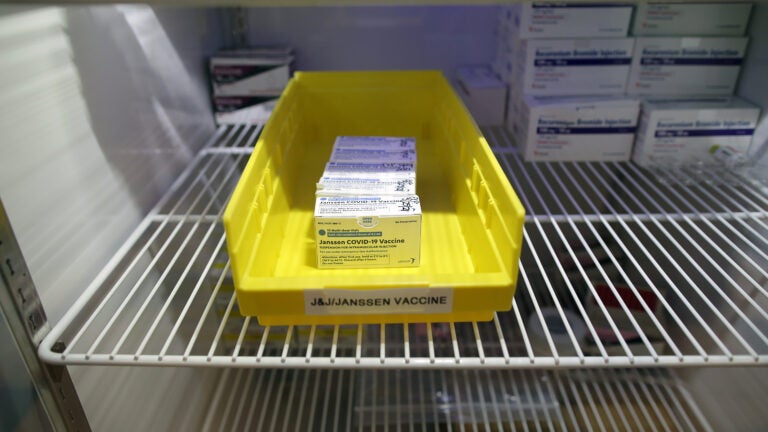 Massachusetts is set to see another modest increase in vaccine supplies for next week, including thousands of unexpected doses of the single-shot Johnson & Johnson vaccine.
Gov. Charlie Baker's administration said Monday night that Massachusetts is receiving 170,000 first doses of the COVID-19 vaccines this week, after getting 155,000 last week through the federal government.
The coming shipment includes 8,000 doses of the Johnson & Johnson vaccine, which officials say was a surprise after previously being told to expect a pause in deliveries until the end of March after the state's initial shipment, as the company ramps up production.
The rest of the shipment for next week is comprised of doses of the Pfizer and Moderna vaccines.
Officials noted that the increased allocation does not include doses that are shipped through federal programs, such as the federal government's vaccine partnership with retail pharmacies, which in Massachusetts received 95,000 first and second doses last week.
Massachusetts has seen its weekly supply of first doses slowly build over the last few weeks, after President Joe Biden's administration increased the state's shipment to roughly 100,000 first doses for the first week of January. However, officials have stressed that the demand for the vaccines continues to far outmatch available supply — and available appointments have been booked quickly.
The relatively small increase comes as officials in neighboring Connecticut announced plans Monday to accelerate their rollout to all residents over the age of 16 on April 5, after the officials said the Biden administration told them to expect a "significant" increase in doses over the next several weeks from Pfizer, Moderna, and Johnson & Johnson.
While Massachusetts has sped up the pace of its overall rollout, Baker has not hinted at any similar plans.
The state's website does however still say that Phase 3 of the vaccine rollout — when eligibility expands to the general public — will begin at some point in April. Currently, residents over the age of 65, individuals with qualifying health conditions, and K-12 school and child care center employees are eligible to get the vaccines in Massachusetts, in addition to other specific groups prioritized earlier in the state's three-phase rollout.
As of Monday night, the state had administered at least one dose to more than 1,681,000 residents. Officials are hoping to reach at least 4.1 million of the state's 6.9 million residents.
Baker has said that Massachusetts has the capacity to vaccinate residents to two or three times its current rate if supply increases. However, he has increasingly expressed frustration with manufacturers missing prior delivery targets, though the companies say they're on track to meet goals to significantly increase production this spring.
"If we ever get to that point, and I really hope we do, the ability for us to move really quickly to vaccinate huge portions of the remaining population in Massachusetts is extremely high," Baker said last week.