COVID
Charlie Baker says state will direct $100 million in federal COVID-19 relief to 4 hard-hit Mass. communities
"It was pretty clear that there was a problem there."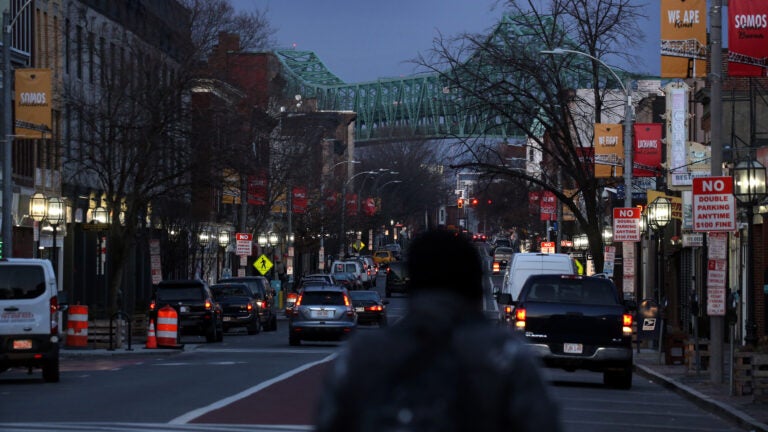 Gov. Charlie Baker announced Thursday that his administration will direct $100 million from the American Rescue Plan to Chelsea, Everett, Methuen, and Randolph to make up for a "shortfall" in the direct funding those communities received from the $1.9 trillion COVID-19 relief bill.
Despite being among the hardest hit in the state by COVID-19, the four communities were slated to get less direct municipal funding than some of their peers, due to a formula that allocated additional money to cities and towns with more than 50,000 residents. That resulted in gaping funding disparities between some slightly larger — and wealthier — cities and the hard-hit communities that fell just below the population threshold.
"It was pretty clear that there was a problem there," Baker said Thursday.
The additional $100 million, which comes from the $4.5 billion that the Baker administration will receive from the bill, matches up with the amount that Chelsea City Manager Tom Ambrosino previously told The Boston Globe would be necessary to treat the four cities fairly.
Baker said the four municipalities will be able to use these funds for things like direct COVID-19 response efforts, addressing the negative economic impacts of the pandemic, replacing revenue loss during the pandemic, and making infrastructure investments.
Members of the Massachusetts congressional delegation say the bill was always intended to allow governors to distribute additional funds to hard-hit communities from the pot of relief money that state governments received. The text of the bill gave states wide discretion on how to spend those funds, and Treasury Secretary Janet Yellen said Wednesday that her office would follow up with official guidance to clarify that intent.
Baker said Thursday that the administration will finalize the details of the additional funding after that federal guidance is released. His office has said the funds won't be available to states for another few weeks.
Since the passage of the bill, Baker's office had been in discussions with local municipal leaders and congressional staff about how to best distribute the funds.
Rep. Ayanna Pressley, whose district includes Chelsea, Everett, and Randolph, praised Baker's move Thursday as "a critical step toward delivering these communities the relief they need and deserve, and we appreciate the Governor for heeding our calls to target these federal dollars to our most impacted communities."
"We knew from the onset of this pandemic that communities in the Massachusetts 7th, including Chelsea, Everett and Randolph, would be among the hardest-hit by this public health and economic crisis due to decades of under-investment, systemic racism, and other structural inequities," Pressley said in a statement.
"That is why, in addition to direct aid to individuals and families, and an initial round of direct municipal aid through the Community Development Block Grant formula, my federal colleagues and I proactively fought to secure $4.5 billion in flexible federal relief for the Commonwealth of Massachusetts in the American Rescue Plan."
Sens. Elizabeth Warren and Ed Markey also said Thursday they were pleased by Baker's announcement. Warren, who also named North Adams among the hard-hit Massachusetts cities that had less than 50,000 residents on Wednesday, suggested that Chelsea, Everett, Methuen, and Randolph shouldn't be the only communities getting extra help.
"Other communities in Massachusetts need help too," she said.
Get Boston.com's browser alerts:
Enable breaking news notifications straight to your internet browser.