COVID
People 55 and older, and those with certain medical conditions are eligible for the COVID-19 vaccine on Monday
Just over 20% of the Bay State's population has been fully vaccinated so far.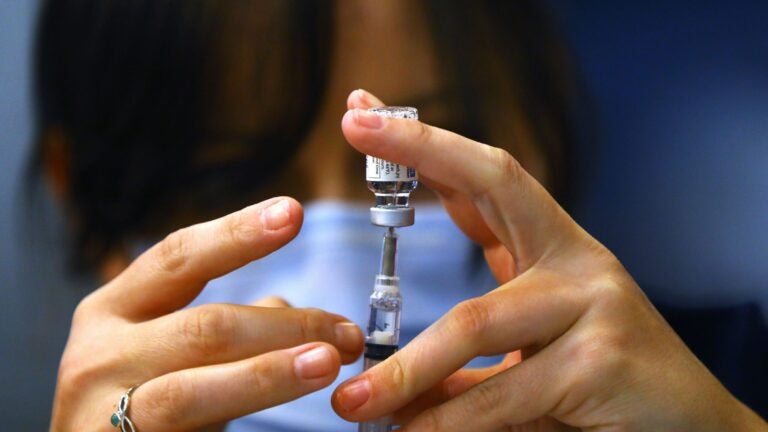 The next move in the Bay State's three-phase vaccination rollout begins Monday, giving people aged 55 or older eligibility to slot their vaccine. People with at least one qualifying health condition that puts them at increased risk for the coronavirus will also become eligible. 
The step forward for Massachusetts marks the fifth and final group in the state's second phase of the rollout, and just two weeks later by April 19, all residents aged 16 or older are set to gain access to the vaccine. 
Just over 20% of the state's population, or more than 1.4 million Mass. residents, have been fully vaccinated as of Sunday evening.
Residents can use the Commonwealth's recently-launched preregistration system to receive a notification once they're eligible for their first dose, then set up their appointment at a mass vaccination site.
State officials also added more notable health conditions to the list of what qualifies for early vaccine eligibility, including cystic fibrosis, dementia, Type 1 diabetes, HIV infection, hypertension, liver disease, thalassemia, and substance use disorder.
The full list now reads: