COVID
FEMA is offering up to $9,000 reimbursement for COVID-19 related funeral expenses. What you should know.
"Coping with the loss of a family member is hard enough."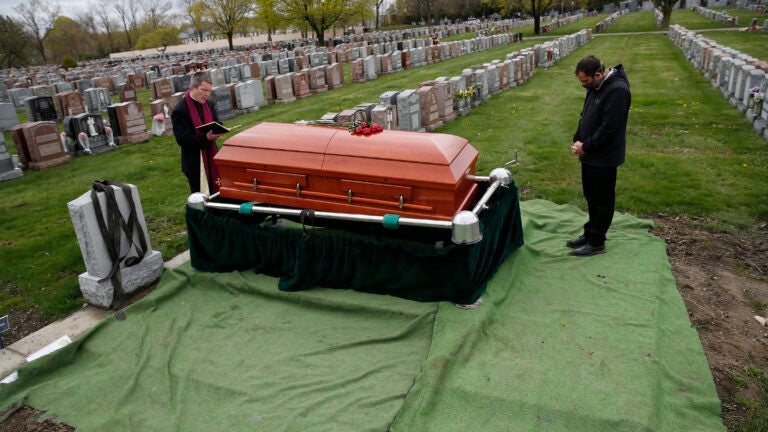 If you lost a loved one to COVID-19, the federal government is offering families the opportunity to seek reimbursement of up to $9,000 for funeral costs.
The Federal Emergency Management Agency announced the program, which aims to help ease some of the financial stress and burden caused by the coronavirus pandemic, in mid-March.
"At FEMA, our mission is to help people before, during and after disasters," Acting FEMA Administrator Bob Fenton said in a statement. "The COVID-19 pandemic has caused immense grief for so many people. Although we cannot change what has happened, we affirm our commitment to help with funeral and burial expenses that many families did not anticipate."
Households that lost more than one member to COVID-19 are encouraged to submit one application documenting the expenses for all the family's funerals. Families that lost more than one loved one to the disease may see a maximum reimbursement of $35,500.
The federal agency will provide financial reimbursement for any funeral expenses related to a COVID-19 death after January 20, 2020. 
To be eligible for assistance, FEMA lists the following conditions:
The death must have occurred in the United States, including the U.S. territories, and the District of Columbia.

The death certificate must indicate the death was attributed to COVID-19.

The applicant must be a U.S. citizen, non-citizen national, or qualified alien who incurred funeral expenses after January 20, 2020.

There is no requirement for the deceased person to have been a U.S. citizen, non-citizen national, or qualified alien.
FEMA will begin accepting applications for the program on April 12 and is encouraging individuals to keep and gather documentation related to funerals, including official death certificates and documents related to expenses. 
Massachusetts Secretary of State William Galvin urged Bay State residents to make use of the program on Wednesday, CBS Boston reports. As of Thursday, 17,014 people have died in Massachusetts from COVID-19. 
"So many people have lost loved ones to this pandemic, and coping with the loss of a family member is hard enough without needing to worry about the costs of laying that person to rest," he said. 
To learn more about the program visit www.sec.state.ma.us/ or www.fema.gov/disasters/coronavirus/economic/funeral-assistance.