Coronavirus
Florida sues CDC to allow cruise ships to resume sailing
"We don't believe the federal government has the right to mothball a major industry for over a year based on very little evidence and very little data."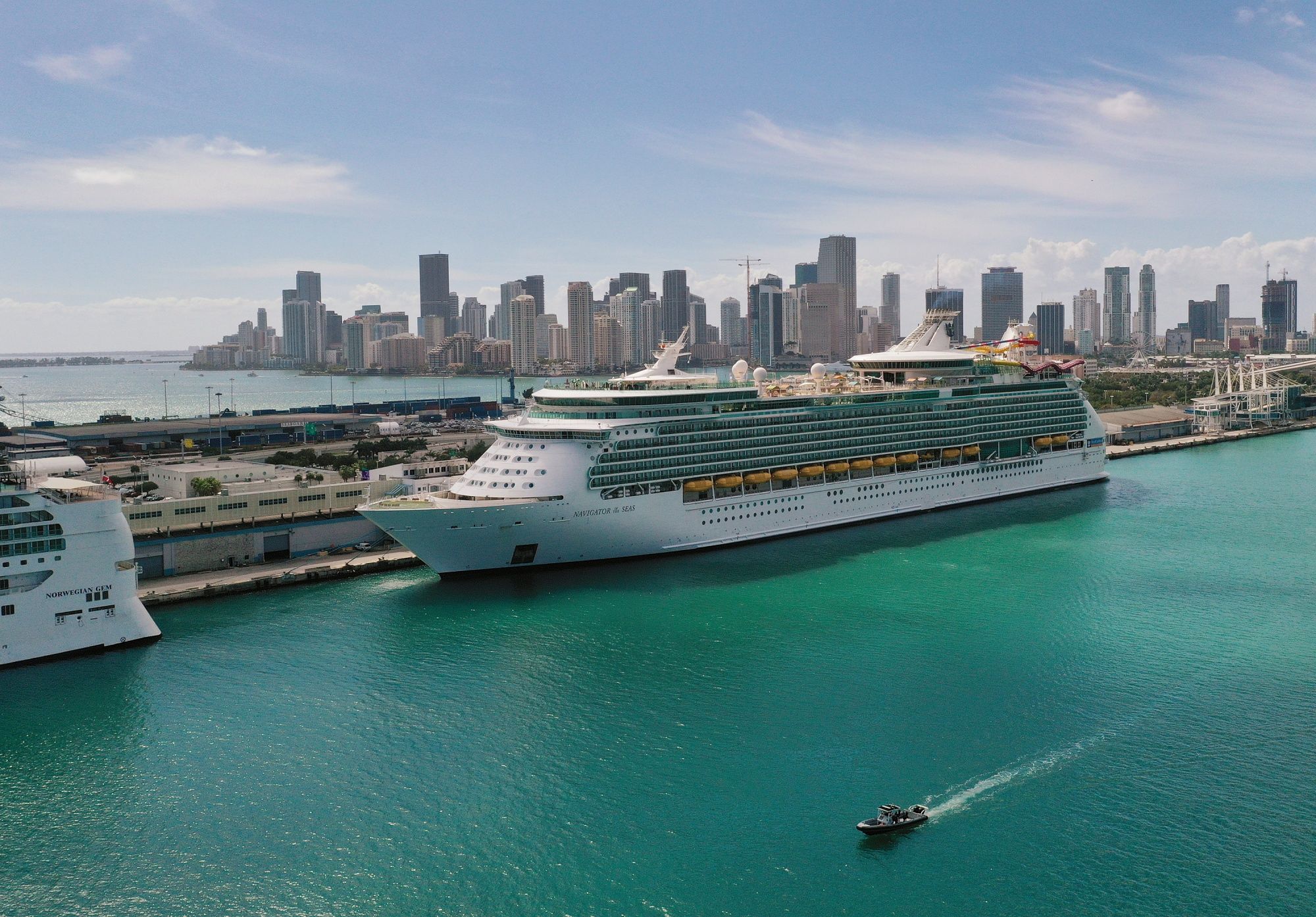 Gov. Ron DeSantis of Florida said Thursday that the state was suing the federal government to allow cruise ships to resume sailing on U.S. waters immediately, more than a year after they were docked to curb the spread of the coronavirus.
Cruise ships in the United States must meet requirements set out last year by the Centers for Disease Control and Prevention in its Framework for Conditional Sailing Order before they can resume operation. The industry had been waiting for details from the CDC on how to proceed. On Friday, the agency issued technical guidance, but the cruise lines said the rules were unworkable and that they lacked a clear path forward to resuming sailing.
"The CDC has locked down this industry for over a year. This is not reasonable; this is not rational," DeSantis, a Republican, said at a news conference Thursday at PortMiami, a major cruise hub. "We don't believe the federal government has the right to mothball a major industry for over a year based on very little evidence and very little data."
Cruises from U.S. ports are on pause, but companies in Europe have restarted sailings, and several cruise lines have announced departures from ports in the Caribbean and Bermuda.
The governor has maintained that the ban on cruises has disproportionately affected the state, where local businesses depend heavily on spending by cruise passengers.
"People are going to cruise one way or another," DeSantis said. "The question is, are we going to do it out of Florida, which is the No. 1 place to do it in the world, or are they going to be doing it out of the Bahamas or other locations?"
The cruise industry argues that the rapid rollout of coronavirus vaccines in the United States will make it possible to return to operations safely and has called on the CDC to lift restrictions to allow a phased resumption of U.S. sailings starting in July.
The CDC's guidelines "seem to reflect a zero-risk objective rather than the mitigation approach to COVID that is the basis for every other U.S. sector of our society," the Cruise Lines International Association, the industry trade group, said in a statement Monday.
Asked what the Biden Administration thought would be an appropriate time frame to restart U.S. cruises, Jen Psaki, the White House press secretary, deferred to the CDC guidance, which she said was based on data.
"They have put guidance out on cruise lines," she said during the White House news briefing Thursday. "If they decide to update them, that is their prerogative to do, but that is not a decision made in the White House."
Some cruise lines operating outside the United States have said they would require all passengers to be vaccinated. DeSantis last week issued an executive order prohibiting businesses from requiring patrons or customers to show vaccine documentation, or risk losing grants or contracts funded by the state.
Get Boston.com's browser alerts:
Enable breaking news notifications straight to your internet browser.