Coronavirus
Massachusetts expands vaccine preregistration system to additional sites
The state is adding regional collaboratives to the system this month, starting with three sites in Amherst, Northampton, and Marshfield.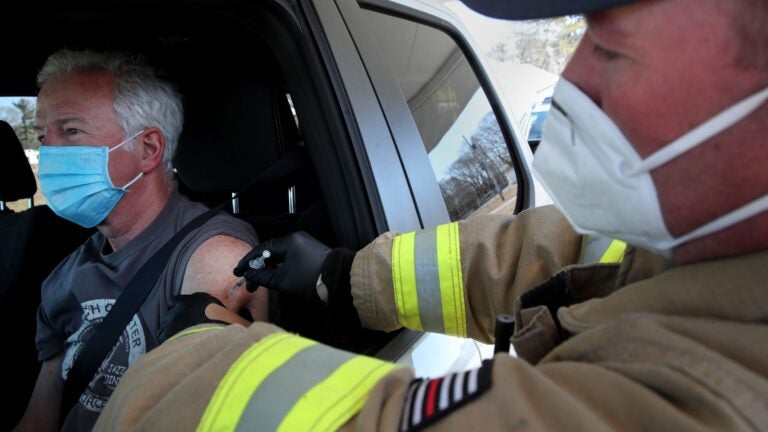 Massachusetts is officially expanding its preregistration system for vaccine appointments beyond the state's seven mass vaccination sites.
Gov. Charlie Baker's administration announced Wednesday that the preregistration will expand to include regional collaborative vaccination sites at the Bangs Community Center in Amherst, the Northampton Senior Center in Northampton, and the Marshfield Fairgrounds in Marshfield.
While those three sites will be the first to come online, Baker's office says additional regional collaboratives are working with state officials to ensure they meet the operational and technological requirements to be added to the preregistration system at some point in the future. The additional sites will be added at some point in April, the governor said Wednesday.
The expansion to smaller regional collaboratives —which has been expected since the preregistration system launched last month — comes ahead of additional changes to the signup process next month. Beginning next week, officials say that individuals who have preregistered will have the option to select their vaccination location when they're notified that appointments are available, before moving forward to pick a specific time slot.
Massachusetts plans to open vaccine eligibility to all residents over the age of 16 on April 19.
The preregistration system allows residents, even before they're eligible, to register ahead of time for appointments by providing their name, address, eligibility details, and contact information.
According to the Baker administration, roughly 1.5 million people have preregistered using the system, and over 800,000 have been contacted with the opportunity to book appointments. Given the limited supply of appointments, officials have cautioned that it may take several weeks for individuals to be notified after becoming eligible.
Individuals can also seek appointments at other local vaccination sites as they're made available on a rolling basis using the state's vaxfinder.mass.gov tool.