Coronavirus
A return to 'nearly normal': Here's what major Boston-area colleges and universities are planning this fall
Many area universities and colleges are planning to be back to almost normal this fall.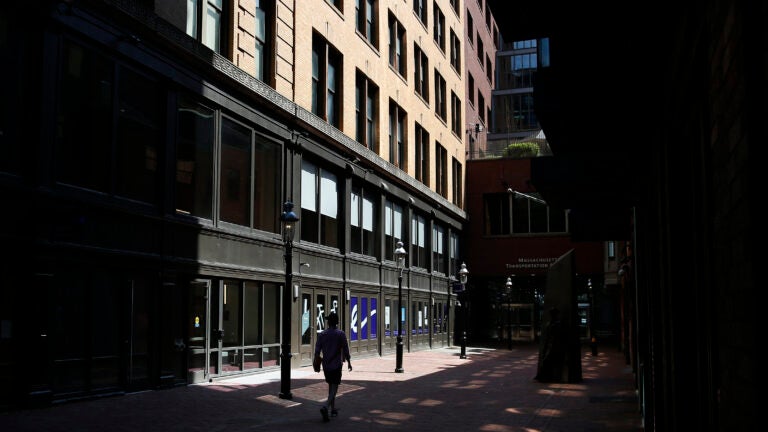 With the ongoing pandemic, it's been anything but a normal academic year for college and university students.
Various outbreaks and rises in cases have forced many Massachusetts schools to restrict student activity, and make all classes go online for periods of time. At UMass Amherst, a high-risk status was issued in February due to nearly 400 cases on campus at that time.
But as more people are eligible for vaccinations, some Massachusetts colleges and universities are making plans for an almost-normal return to classes this fall. (And while some schools are still making a determination, others have decided to require that students get vaccinated before returning, as noted below.) Here's what some of the highest profile schools have planned:
Harvard
For Harvard students, the plan is for as many students to head back to in-person learning as possible, according to a letter from university President Lawrence Bacow and other officials.
"Guided by public health expertise, we aim to welcome as many students as possible this fall, and the Schools will be sharing updates with their respective communities," the letter said. "Our highest priority will remain the health and safety of every member of our community, and we will continue to engage in contingency planning so that we are prepared and can adapt if the public health situation changes."
In a plan released by the university, Harvard anticipates "a full return to campus" this fall. This means that undergraduate students are set to return to living on campus, though Harvard said it is coming up with alternative plans in the case of having to go with "reduced density."
Harvard College, the undergrad arm of the university, as well as those pursuing advanced degrees are all scheduled to be back on campus. International students are also planned to return, though the university notes that there could be "delays in visa processing."
Staff is planned to go back on Aug. 2, the university said.
UMass Amherst
"UMass Amherst expects campus life to return to normal operations in fall 2021," reads a plan on the university's website. "That means an emphasis on face-to-face instruction, full residence halls, and a complement of student events and activities. When our community returns to campus in September, we plan to offer students a full college experience."
UMass plans to hold campus tours this spring, and orientation for new students, along with those who began their schooling remotely during the past year, is also on the agenda.
UMass also anticipates having residence halls filled at regular capacity with "a small percentage of space reserved for potential isolation and quarantine."
Boston University
Boston University is planning for an almost-normal fall semester, based on public health guidance and availability of the vaccine. Hybrid learning is scheduled to end, students are slated to be allowed to move among residence halls, and dining halls are planned to fully open, BU Today said.
"More generally, it will allow the use of social and public spaces for their intended purposes," university President Robert Brown said in a letter to the community, according to BU Today. "I expect the vibrant campus life that we cherish will fully return."
The university is requiring all students to be vaccinated before fall classes begin.
"The University also will make every effort to vaccinate students if they arrive on campus without vaccination in the fall," Brown said in a recent letter to the community. "As we do for other required vaccinations, we will have a process for accommodating medical and religious exemptions."
Northeastern University
Like BU, Northeastern will also be requiring students to be fully vaccinated by the time classes begin this fall.
Northeastern also plans to have students back for learning full-time and in person, according to the university.
"What we've learned over the pandemic period is the power of human interaction and the power of teaching and learning in the classroom is something we want to enhance and build upon moving forward," said Ken Henderson, Northeastern's chancellor and senior vice president for learning. "We expect to be back fully in-person at regular occupancy, including fully in-person teaching, and normal occupancy in residence halls and dining facilities."
Herd immunity is a concern, and university officials believe it's essential for a more normal on-campus life to return.
MIT
University officials are planning for "full operations" this fall with a "dialing up" over the summer, according to a letter to the community from campus officials.
"From the pace of vaccination to the rise of new viral variants, uncertainty still reigns. So we are looking at summer as a time for slowly 'dialing up' toward fall," the letter said. "For instance, we expect to run a few summer programs, but not all and not at full capacity. The idea is to test how well our systems do with a rising challenge but not to push them – or any of us – to the limit as we prepare for fuller operations in the fall and catch our collective breath."
MIT plans to have all students back, and living on campus, this fall with faculty and staff back as well, according to the letter.
Emerson College
Emerson plans to continue hybrid learning into the fall, according to the Berkeley Beacon, its student-run newspaper.
"We believe it is more prudent to plan for One Emerson Flex Learning and convert to full in-person teaching and learning, if conditions permit us to do so, than the reverse, which would lead to disappointment," President M. Lee Pelton wrote in an email to the community, as shared by the Beacon.
Suffolk University
A return to normal is planned for Suffolk University students this fall, with the pre-pandemic number of students allowed in classes. Just a small number of classes are planned to be conducted via a hybrid model, according to the university.
Suffolk is not requiring its staff to be vaccinated, but is encouraging them to do so. The university said it has not made a decision on if the vaccine will be required for students.
Tufts University
Tufts announced it plans to have students and faculty back on campus this fall, according to the university's website.
"We look forward to welcoming all enrolled students to campus this fall and expect the vast majority of courses will be taught in person," university officials said. "For those students who cannot attend in person, there will also be a limited number of courses available virtually."
The university also said it's working on the details of returning to campus, and more could be announced during the spring and summer.
Boston College
Students have been on campus throughout the spring, according to a university official. They noted that classes are using various options, including in-person learning and hybrid models. What classes will look like this fall has not been announced.
Salem State University
Salem State is planning a "nearly normal" return to classes this fall, according to a press release.
Most classes are planned to be held in person, and more in-person events are anticipated. Residence halls are also slated to have higher capacity.
President John Keenan said he thinks mask wear will still be required in public areas; social distancing and limits on group sizes may also be imposed.
Get Boston.com's browser alerts:
Enable breaking news notifications straight to your internet browser.