COVID
Watch live: Charlie Baker holds press conference on plans to lift COVID-19 restrictions this spring and summer
The governor is scheduled to speak around 1:45 p.m.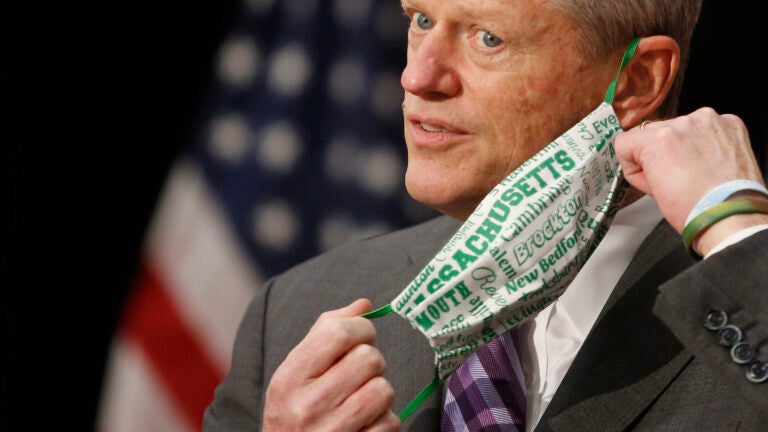 Gov. Charlie Baker is slated to hold a press conference Tuesday afternoon to detail his administration's plans to phase out COVID-19 restrictions this spring and summer.
According to his office, the governor is schedule to speak around 1:45 p.m. at the State House in Boston alongside Lt. Gov. Karyn Polito, Health and Human Services Secretary Marylou Sudders, and Housing and Economic Development Secretary Mike Kennealy.
The governor's plan — which was unveiled Tuesday morning — includes easing the state's outdoor mask mandate this Friday, before lifting restrictions on businesses and gatherings over the course of May. The plan will allow amusement parks to reopen and road races to resume on May 10, and also increase capacity limits on indoor and outdoor stadiums from 12 percent to 25 percent then.
Beginning on May 29, the state will allow street festivals and parades to resume at 50 percent of their previous capacities, and limits on both public and private gatherings will be lifted to 200 people indoors and 250 people outdoors.
By the beginning of August, Baker's office says they will allow all other settings, including nightclubs, to reopen, and all businesses will be allowed to operate at 100 percent capacity. Gathering limits will also be completed rescinded, though masks may still be required in indoor public places.
Officials say they may reevaluate the Aug. 1 date based on public health and vaccination data.