COVID
Charlie Baker says Massachusetts could lift COVID-19 restrictions sooner if more residents get vaccinated
The governor is offering a carrot to those who haven't gotten a shot yet: A quicker return to normal.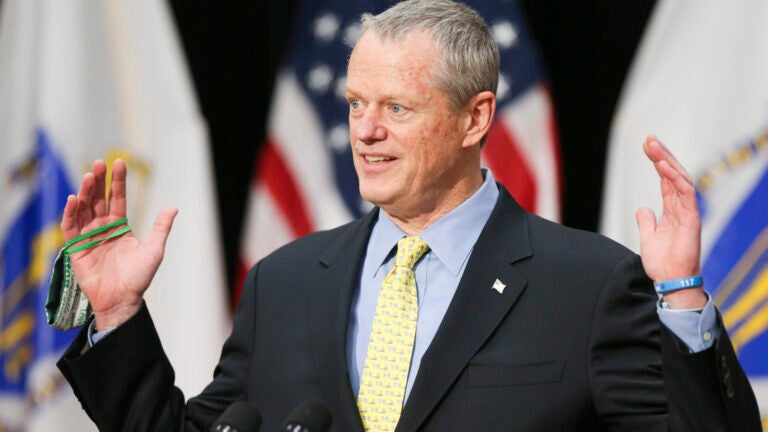 Gov. Charlie Baker reiterated Thursday that Massachusetts could lift virtually all COVID-19 restrictions earlier than the recently announced Aug. 1 date — but only if the vaccine uptake and decreasing infection rates continue their momentum.
"If people want to get more normal faster, go get vaccinated," Baker said during a press conference Thursday. "That is the fastest way to get us from here to there."
Unlike states like Michigan that have tied their reopening process to vaccination rates, Baker did not provide a specific threshold that Massachusetts would need to reach in order to lift restrictions earlier, though he has said he would like to reach at least 5 million of the state's 7 million residents. As of Wednesday, over 3.68 million Massachusetts residents had gotten at least one shot.
"It depends a lot on what happens in the month of May," the governor said. "If people continue to get vaccinated in Massachusetts, if people continue to do the right things, if people continue to do the work that we all know will reduce case counts, reduce hospitalizations, and make this commonwealth a safer, better place, we'll take a look at where we are and make a decision as we go about whether we can move that date up."
Baker's comments come after New York City Mayor Bill de Blasio announced Thursday morning that the 8.4 million-person city would fully reopen on July 1, a full month before Massachusetts. And most neighboring states — Connecticut, New Hampshire, and Rhode Island — are planning to phase out COVID-19 restrictions on businesses and gatherings over the course of May (though Connecticut and Rhode Island will keep in place their indoor mask mandates).
While the reopening timeline announced Tuesday by the Baker administration puts Massachusetts on a significantly slower track, Baker said it's intended to ensure that relaxing restrictions doesn't result in an increase in COVID-19 cases and hospitalizations. Officials also made clear Tuesday that the hope was to fully reopen sometime earlier.
With survey data suggesting that Massachusetts has the lowest vaccine hesitancy rate in the country, Baker said Thursday that his administration felt "sure we would be in a good place by August 1."
"But if the people in Massachusetts continue to be as aggressive and as enthusiastic about getting vaccinated as they've been, we may have the ability to do that sooner," he said.