COVID
'This is not tragic': Dr. Ashish Jha says not to panic over the U.S. potentially not reaching herd immunity
"No we may not hit herd immunity. But infection numbers will be low."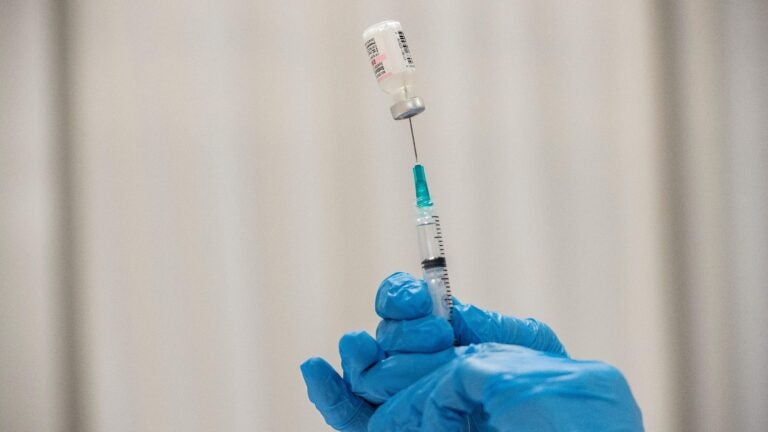 If you're alarmed after reading that public experts are saying the United States isn't likely to reach herd immunity with COVID-19, Dr. Ashish Jha has a message for you.
"This is not tragic," the dean of the Brown University School of Public Health wrote on Twitter Monday.
The doctor said many are misunderstanding the recent New York Times article that examines the predictions from experts on the herd immunity threshold in the United States — the point when enough Americans would be protected from the virus to make person-to-person spread of the disease unlikely. Public health experts told the publication that herd immunity is not possible in America for the foreseeable future and perhaps not ever. They suggested that instead of disappearing from our lives, COVID-19 will likely become a manageable threat that will circulate for years, with the size of its impact dependent on how much of the nation and world becomes vaccinated and how the virus itself evolves.
Jha, who was not interviewed for the Times story, broke down the article's key points. He stressed that though the threshold for herd immunity for COVID-19 is higher than previously anticipated, improving access to vaccines and opening the shots up to kids will help improve the nation's path toward the goal percentage.
"We'll need to monitor variants, vaccinate the world, continue testing, etc.," he wrote, adding, "This is all manageable. We'll settle into a new equilibrium as we do with many viruses. And COVID won't dominate our lives. And that's what matters."
 He also added that herd immunity is "not an on/off switch," so even if the threshold projected by experts of 80 percent is reached, the disease will not disappear.
"As we get into summer and fall, no we may not hit herd immunity," Jha wrote. "But infection numbers will be low. Vaccinated folks will be mainly safe. And with better treatment, infections may become less problematic. And life will return to a recognizable normal. And that'll be good."
Folks being critical or misunderstanding this very good @apoorva_nyc piece

5 points that this piece pulls together nicely

1. Last year, we all assumed herd immunity threshold (HIT) would be 60-70%. Now clear its higher

This is not tragic

Threadhttps://t.co/fEp4ak0MxN

— Ashish K. Jha, MD, MPH (@ashishkjha) May 3, 2021
Already, we are seeing high levels of population immunity have large effect on dampening cases

My thread from yesterday:https://t.co/IVRO1UUY0i

States like RI, MA, SD already at 70% population immunity. They might get to 80% before longhttps://t.co/NSl6Y0vVqr

3/5

— Ashish K. Jha, MD, MPH (@ashishkjha) May 3, 2021
So as we get into summer and fall

No we may not hit herd immunity

But infection numbers will be low

Vaccinated folks will be mainly safe

And with better treatment, infections may become less problematic

And life will return to a recognizable normal

And that'll be good

fin

— Ashish K. Jha, MD, MPH (@ashishkjha) May 3, 2021