Coronavirus
Stop & Shop is now offering walk-in COVID-19 vaccinations across the Northeast
The supermarket says appointments are no longer required at over 250 locations.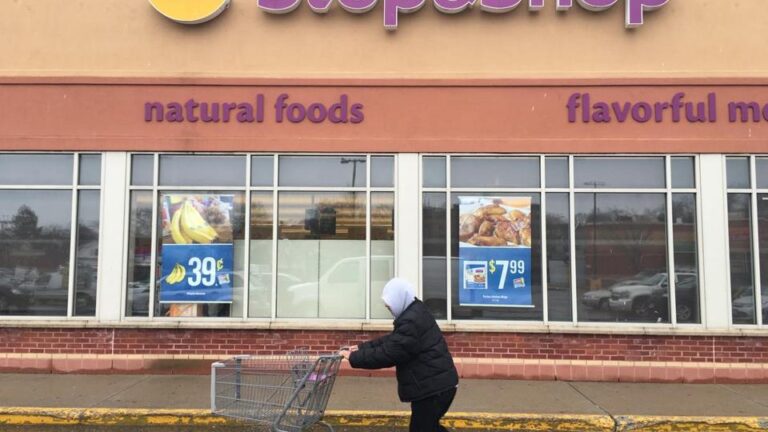 Go ahead and get a COVID-19 vaccine shot on your next grocery run.
Stop & Shop announced Thursday that more than 250 of its in-store pharmacies in Massachusetts, Rhode Island, Connecticut, New York, and New Jersey are now offering walk-in vaccinations to anyone over the age of 18.
While customers can still schedule an appointment in advance on Stop & Shop's website, they're no longer required to get the vaccine. That said, the company noted that walk-in availability will be dependent on vaccine supply levels in each store. The Quincy-based supermarket offers either the Moderna or Johnson & Johnson vaccine, meaning that 16 and 17 year olds — who are currently only eligible to get the Pfizer vaccine — won't be accepted.
The announcement comes after President Joe Biden encouraged all vaccine providers to offer walk-in hours earlier this week, with the pace of vaccinations slowing as the rollout turns from those most eager to get a shot to those who may be more hesitant or lack access.
Gov. Charlie Baker said Wednesday that the availability of walk-in vaccinations "could be a great new chapter" in the state's rollout, as officials work to reach the remaining 30 percent of eligible Massachusetts residents who haven't been vaccinated.
CVS and Walmart also began accepting walk-ins Wednesday, and state officials announced later that day that six of the state's mass vaccination sites would begin accepting no-appointment patients this Monday.
Here's the full list of Stop & Shop locations in Massachusetts offering the vaccine:
| Location | Vaccine offering |
| --- | --- |
| Abington | J&J |
| Amesbury | Moderna |
| Arlington | J&J |
| Attleboro | J&J |
| Bedford | J&J |
| Belchertown | Moderna |
| Bourne | J&J |
| Braintree | Moderna & J&J |
| Brockton | J&J |
| Chicopee | J&J |
| Cohasset | J&J |
| Dartmouth | J&J |
| Dedham | J&J |
| Dorchester | Moderna |
| E Longmeadow | J&J |
| E Springfield | Moderna |
| Edgartown | J&J |
| Fairhaven | J&J |
| Fall River (Mariano Bishop Blvd) | Moderna |
| Fall River (Rodman St) | Moderna |
| Falmouth | J&J |
| Feeding Hills | Moderna |
| Foxboro | J&J |
| Framingham | J&J |
| Franklin | J&J |
| Greenfield | Moderna & J&J |
| Hadley | J&J |
| Halifax | Moderna |
| Harwich | Moderna |
| Hingham | J&J |
| Holyoke (Lincoln St) | Moderna |
| Holyoke (Northampton St) | J&J |
| Hyannis | Moderna |
| Jamaica Plain | Moderna |
| Kingston | J&J |
| Lynn | Moderna |
| Malden | J&J |
| Mansfield | Moderna |
| Mashpee | J&J |
| Medford | J&J |
| Milford | Moderna |
| N Adams | Moderna |
| N Andover | J&J |
| Natick | Moderna |
| New Bedford (Dartmouth St) | Moderna |
| New Bedford (Kings Hwy) | Moderna |
| North Attleboro | J&J |
| Northampton | Moderna & J&J |
| Norwell | J&J |
| Orleans | Moderna |
| Pembroke | J&J |
| Pittsfield (Dan Fox Dr Route 7) | Moderna |
| Pittsfield (Merrill Rd) | Moderna |
| Plymouth | J&J |
| Provincetown | J&J |
| Quincy (Newport Ave) | Moderna |
| Quincy (Southern Artery) | J&J |
| Revere (Furlong Dr) | J&J |
| Revere (Squire Rd) | J&J |
| Sandwich | Moderna |
| Saugus | J&J |
| Seekonk | Moderna |
| Somerset | Moderna |
| Somerville | J&J |
| Springfield | J&J |
| Swampscott | Moderna |
| W Springfield | Moderna |
| Westboro | J&J |
| Westfield | Moderna |
| Woburn | Moderna |
| Worcester (Boylston St) | J&J |
| Worcester (Grafton St) | J&J |