Coronavirus
Here are the COVID-19 rule changes that take effect Monday in Massachusetts
From amusement parks to grocery stores.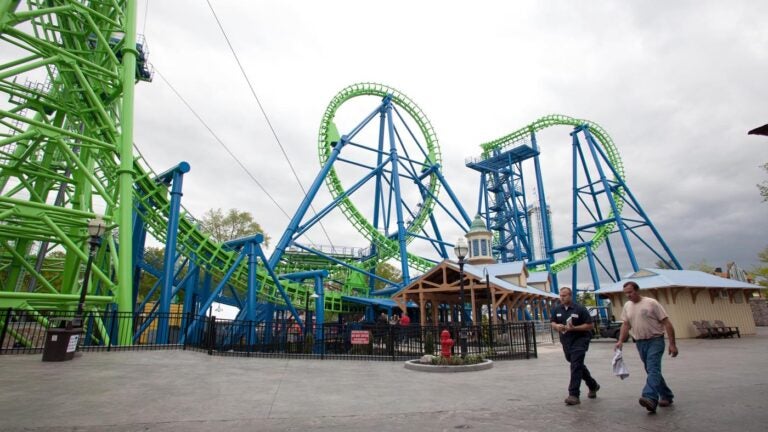 Massachusetts is taking another step forward Monday in the plan by Gov. Charlie Baker's administration to phase out COVID-19 restrictions, with the state on track to meet its goal of vaccinating 4.1 million residents by the beginning of June and infection rates continuing to drop.
As previously announced in April, the move — which marks the first of three major statewide reopening steps this spring and summer — allows several Phase 4 industries, including amusement parks and road races, to resume operations for the first time since the beginning of the pandemic. Large sports stadiums and concert venues will also be allowed to increase their maximum capacity from 12 percent to 25 percent.
Baker's administration also announced Friday an additional change that will take effect Monday: for the first time in over 13 months, grocery stores will no longer be mandated to offer senior hours.
Here's a look at the full list of changes:
Amusement parks, theme parks, and outdoor water parks can reopen at a 50 percent capacity after submitting safety plans to the Department of Public Health*
Road races and other large, outdoor organized amateur or professional group athletic events can resume with staggered starts and other appropriate safety measures after submitting safety plans to a local board of health or the DPH, depending on the size of the event*
Large capacity venues — such as indoor and outdoor stadiums, arenas and ballparks — that were allowed to open at 12 percent capacity on March 22 can increase capacity up to 25 percent
Youth and adult amateur sports tournaments will be allowed for moderate and high-risk sports, such as baseball, basketball, football, hockey, and soccer*
Singing can resume indoors with strict distancing requirements at performance venues, restaurants, event venues, and other businesses*
Grocery stores and retail stores are no longer required to offer dedicated hours of operation for seniors, though locations with a pharmacy department are advised to continue senior hours
*Boston is delaying most aspects of the reopening plan by three weeks