Coronavirus
Airlines expect many pandemic flight vouchers to expire unused. Ed Markey wants them to remain valid indefinitely.
The Massachusetts senator says many travelers are "at risk of losing the billions of dollars they were effectively forced to loan to the airline industry interest-free."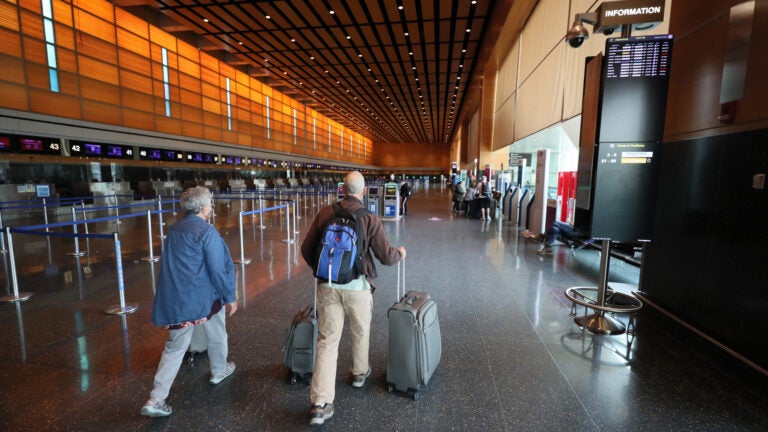 Millions of Americans were forced to put off travel plans over the past year due to the COVID-19 pandemic. And while many airlines waived cancellation fees and provided credits, if not refunds, for abondoned flights, many of those vouchers came with an expiration date.
Sen. Ed Markey wants that to change.
In a letter Monday to 10 major U.S. airlines, Markey and fellow Sen. Richard Blumenthal pressured the companies to make all pandemic-related flight credits valid indefinitely.
"In light of the ongoing pandemic and looming expiration dates for flight credits, we fear that countless consumers will be unable to redeem their flight credits or will redeem them at a loss." the two Democrats wrote.
The letter comes after American, United, Delta, and Southwest, the four biggest U.S. airlines, closed out 2020 with $10 billion in unused travel credits on their books, The Wall Street Journal recently reported. Some airlines set blanket policies allowing the credits to be redeemed for new flights as far out as 2023. But others have attached certain strings and deadlines to their voucher policies, resulting in expiration dates as soon as this spring. Even after extending its redemption deadline through March 2022, United Airlines recently said in a federal filing that a "significant portion" of the $2.8 billion in flight credits on its books "may expire unused."
"Because travelers are struggling to navigate these differing policies, they are now at risk of losing the billions of dollars they were effectively forced to loan to the airline industry interest-free," Markey and Blumental wrote Monday.
Markey and a handful of other Senate Democrats had called on the airline industry — which received $50 billion in COVID-19 relief grants — last spring to provide full cash refunds to customers for canceled flights, given the "enormous financial strain" many individuals suddenly faced due to the pandemic. And while the Massachusetts senator and Blumental, a Connecticut Democrat, reiterated that call Monday, they said that "at a minimum" airlines should waive expiration dates.
The differing expiration dates come on top of other "opaque" and restrictive redemption policies, the senators wrote.
"For instance, some airlines allow travelers to use their flight credits across multiple trips until all the credits are depleted," the letter said. "For other airlines, if a traveler books a flight using flight credits and the new flight costs less than the original flight, the traveler loses the unused flight credits and the airlines pocket the residual value. Moreover, some airlines have stated that travelers cannot use certain types of flight credits to book flights operated by a partner airline even if it operated the original flight."
The letter was sent to Alaska Airlines, Allegiant Air, American Airlines, Delta Air Lines, Frontier Airlines, Hawaiian Airlines, JetBlue Airways, Southwest Airlines, Spirit Airlines, and United Airlines.
Last month, Consumer Reports wrote that it had received complaints from "thousands" of customers struggling to use soon-to-expire flight vouchers.
Disease experts have consistently said that, despite their reputation, airplane cabins are generally low risk due to high air ventilation systems and mask requirements, though travels could still face exposure to COVID-19 milling about the airport and during other parts of their journey. With more than a third of the United States fully vaccinated, many airlines have also begun to ease restrictions; Delta, for example, became the last airline to resume booking middle seats this month.
The Centers for Disease Control and Prevention still discourages non-essential travel until individuals are fully vaccinated.
While the United States saw the most travelers pass through airports Friday since before the pandemic, Markey and Blumenthal argued that airlines' voucher expiration dates could put many in a tough position.
"Without removing expiration dates, your company may be encouraging travelers to fly before they feel safe boarding a plane, lest they lose tickets that they have already purchased with hard-earned dollars," they wrote.
Get Boston.com's browser alerts:
Enable breaking news notifications straight to your internet browser.