Coronavirus
6 communities have the highest risk of COVID-19 infection
Here's a look at each of the communities in the red zone.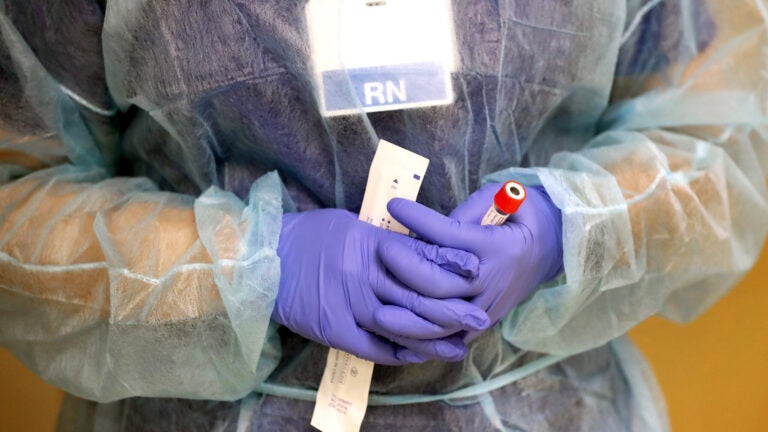 The number of communities with the highest risk of COVID-19 has again dropped by half this week, down to 6 from 13 last week.
The ongoing downward trend of red-zone communities continues. Just two weeks ago, 26 cities and towns made the list. The week before that, it was 48.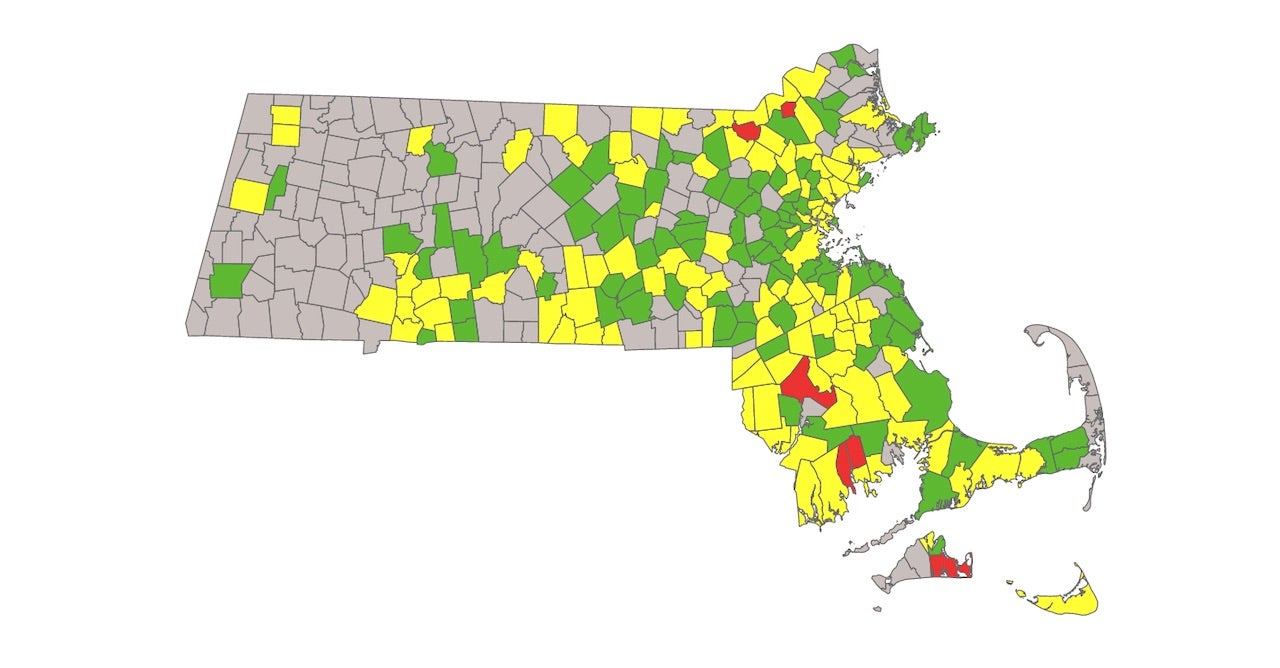 A community receives a red-zone designation based on a few factors. Small communities with under 10,000 residents are placed in the red zone if they have more than 25 cases total over the last two weeks, according to the state. For communities between 10,000 and 50,000 people, a red-zone designation is given if the community has 10 or more average daily cases per 100,000 residents and if the positivity rate is greater than or equal to 5 percent. For communities over 50,000, they need a daily average of 10 or more cases per 100,000 residents and a positivity rate of 4 percent or higher.
Here's a look at each of the red zone cities and towns, listed alphabetically:
Acushnet
Edgartown
Lawrence
Lowell
New Bedford
Taunton
Newsletter Signup
Stay up to date on all the latest news from Boston.com