COVID
Despite new CDC face covering guidance, the Massachusetts mask mandate remains in place — for now
"The current mask order remains in place."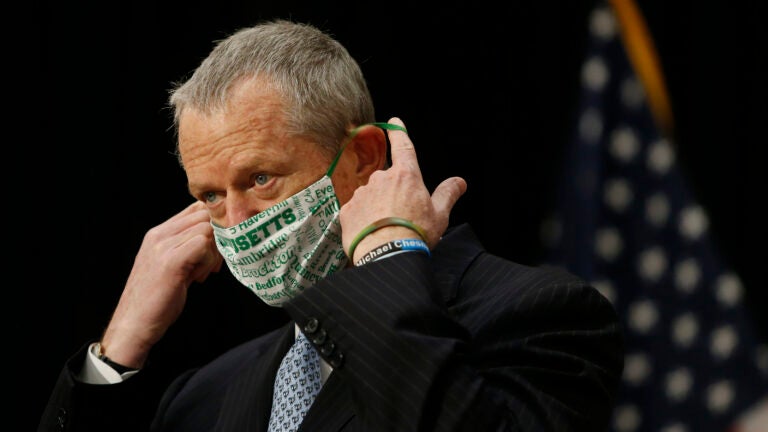 While the Centers for Disease Control and Prevention eased its mask-wearing guidance Thursday for people fully vaccinated against COVID-19, Gov. Charlie Baker's administration noted that the Massachusetts mask mandate remains unchanged for the time being by the CDC's new advice.
Under the governor's recently updated order, everyone over the age of 5 in Massachusetts is required to wear a face covering — regardless of their vaccination — in all indoor public settings, as well as outside if they can't maintain a distance of at least six feet from every other non-household member.
However, officials did hint that could soon change.
"The Administration welcomes the new CDC guidance and will be updating Massachusetts' COVID restrictions in the near future," Baker press secretary Sarah Finlaw said in an email. "In the meantime, the current mask order remains in place."
Finlaw noted that Massachusetts has one of the highest vaccination rates in the country and "will continue to make vaccines available to everyone who lives, works or studies in Massachusetts."
According to the CDC's new guidance, people who are two weeks past their last required COVID-19 vaccine dose should not have to wear a mask in a crowded outdoor setting or in most indoor settings. However, the guidelines note that the recommendation does not overrule other federal, state, and local mask rules. In addition to the places where masks are required by local rules, federal regulations also still require face coverings in transportation settings, buses, airports, and planes.
Newsletter Signup
Stay up to date on all the latest news from Boston.com