Coronavirus
Six Flags, other area amusement parks are reopening soon. Here's what to know.
Reservations and other measures are required to visit the parks.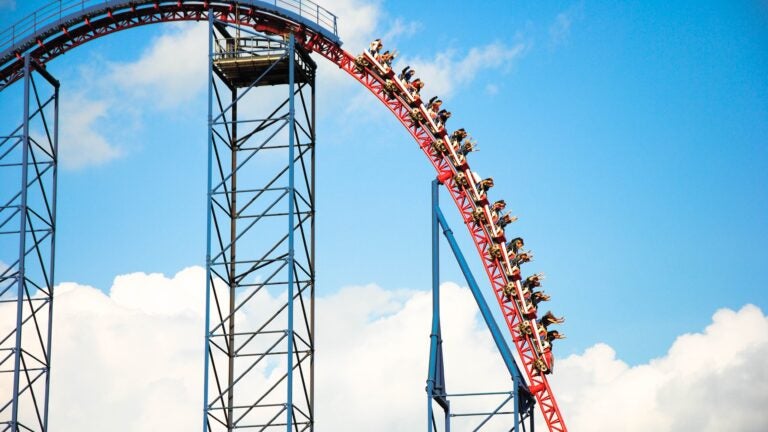 Six Flags New England is set to reopen this weekend as the state continues to progress through its reopening plan.
On Monday, Gov. Charlie Baker's administration allowed for amusement parks, outdoor water parks, and theme parks to reopen to half capacity after providing safety plans to the state Department of Public Health.
Road races and other large outdoor events are also allowed to recommence.
"We are beyond thrilled that we can reopen our theme park with a full complement of our more than 100 rides, attractions, and unique experiences," Peter Carmichael, president of the amusement park, said in a statement obtained by NBC10 Boston.
That being said, Six Flags, will reopen under further restrictions beyond the lower capacity.
People will need to make a reservation to visit the park. Masks will be required, and visitors will need to attest that they've been healthy for the two weeks before their visit, according to the park's website. The park will check the temperatures of all guests and workers. Social distancing will be promoted, including at seating areas. Groups will be separated on rides, as well.
Here's a look at what other area amusement parks and attractions are doing:
Set to open on June 12, Water Country is planning to have a reservations system. Face coverings and social distancing will also be required. The park is scheduled to be open Wednesday through Sunday, and not all attractions will be open – Ollie Octopus is currently the only attraction on the list.
Canobie is set to open on Saturday, May 29, according to its website. Reservations are also required, but face coverings, social distancing, hand washing, and sanitizing are "strongly recommended."
The park opens May 29, also with a reservation system, although those with a season pass do not have to do so, according to Storyland's website. Storyland is requiring face coverings – bandanas and face shields do not qualify. The park is limiting the amount of visitors, cleaning high-touch surfaces, and is promoting social distancing.
Newsletter Signup
Stay up to date on all the latest news from Boston.com