COVID
Why Ashish Jha plans to keep wearing a mask at the grocery store despite updated CDC mask guidance
"The problem is how it's being implemented."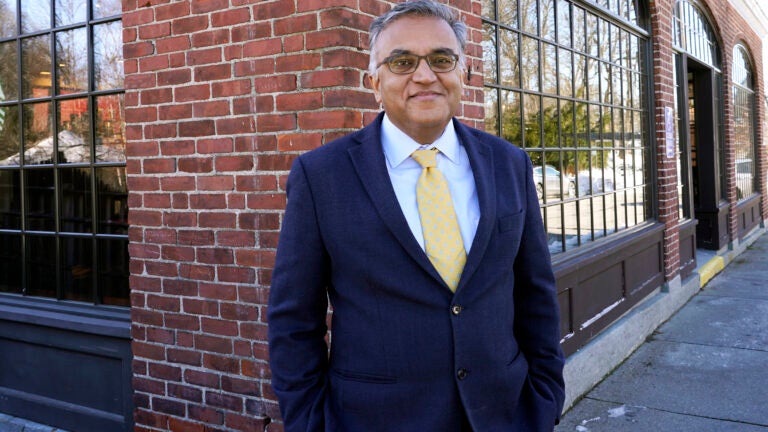 The Centers for Disease Control and Prevention announced updates to its mask guidance for fully vaccinated individuals last week, saying people who have been inoculated against COVID-19 can stop wearing face coverings outdoors in crowds and in most indoor settings.
The move garnered confusion and backlash, and CDC director Rochelle Walenksy appeared on multiple news programs over the weekend to clarify the agency's stance and explain the intent of the change.
"There is no mandate to take it off," the former chief of infectious diseases at Massachusetts General Hospital told FOX News Sunday. "What we're saying is, now this is safe," she said. "Work at your own speed, work with your own family and your own businesses to remove them when necessary."
Dr. Ashish Jha, dean of the Brown University School of Public Health, appeared Monday on Good Morning America to discuss the debate over the agency's new rules. He said he agrees with two messages from the CDC — that more people are being encouraged to get vaccinated and that once you are fully vaccinated, you're "safe."
Jha said last week that states should wait a few more weeks before lifting mask mandates, which he reiterated again on Monday.
"The problem is how it's being implemented — that states that are lifting mask mandates are doing so for vaccinated and unvaccinated people," he said. "That's why I think the lifting of the mask mandate right now is unwise. We should wait a little longer until more Americans can get vaccinated."
On his own, Jha said he plans to keep wearing a mask in indoor public spaces like grocery stores. He said he is doing so because there are still a lot of unvaccinated people, who when unmasked "pose a little bit of a threat" to a vaccinated individual.
The risk of a vaccinated individual getting infected at a grocery store crowded with unvaccinated people is "tiny," the doctor said, but so is the cost of wearing a mask.
His main reason for staying masked at the grocery store is because many people in Massachusetts (about 62 percent of the state's population, according to the New York Times) have only received one dose of the vaccine.
"I think we should wear masks for them," Jha said. "So therefore, I'm really doing it as a way to encourage other people to wear masks. Just for a little bit longer, another three to four weeks until more people are vaccinated."
Masking up creates a norm for society, Jha wrote on Twitter.
"That norm says that while folks are still getting vaccinated, infection numbers are high, let's protect each other in higher risk situations," he said. "Do I have to? Nope. I'm safe, so what do I care? But I do care about creating an expectation that we protect vulnerable people. We get to choose what kind of community we create. You can think narrowly about your personal interest. Or you can think about your community norms."
What's your take? Respond to the Boston.com poll below, or email [email protected] with your reaction and we'll include your responses in a future article.
Newsletter Signup
Stay up to date on all the latest news from Boston.com