COVID
Harvard professor signs international letter calling for investigation into COVID-19 origins
"There just aren't any answers yet, one way or the other, about how the coronavirus that's now ravaging the world began."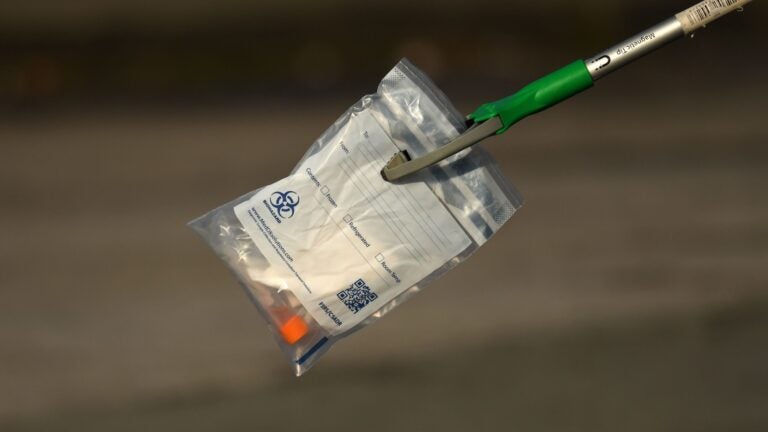 As lockdowns are lifted and vaccination rates continue to rise, some experts are calling for further review of how COVID-19 first infected humans.
Noting insufficient evidence, Marc Lipsitch, a professor of epidemiology at Harvard's T.H. Chan School of Public Health, spoke with WBUR's Weekend Edition and explained why he signed a letter calling for an investigation into the origins of the pandemic.
"There just aren't any answers yet, one way or the other, about how the coronavirus that's now ravaging the world began," Lipsitch told WBUR. "What we are saying is that the existing evidence has not ruled out a laboratory origin, nor has it ruled out a natural origin. And there's really no positive evidence, either. It's just pretty much a lack of evidence right now."
Lipsitch joined 17 scientists from around the world to recommend further research. The letter, published in the journal "Science," points to the perceived shortcomings of a World Health Organization report released earlier this year.
"Although there were no findings in clear support of either a natural spillover or a lab accident, the team assessed a zoonotic spillover from an intermediate host as 'likely to very likely,' and a laboratory incident as 'extremely unlikely'" the letter reads. "Furthermore, the two theories were not given balanced consideration. Only 4 of the 313 pages of the report…addressed the possibility of a laboratory accident."
The international group of scientists is calling for an unbiased investigation into the origins of the virus, noting that prematurely ruling out lab origin could cause problems in the future.
"Lab accidents do happen and can have disastrous consequences," Sarah E. Cobey, an epidemiologist at the University of Chicago told the New York Times. "I am concerned about the short- and long-term consequences of failing to evaluate the possibility of laboratory escape in a rigorous way. It would be a troublesome precedent."
More research is needed
The call for more research reinforces comments from the WHO's own Director-General. On March 30, Dr. Tedros Ghebreyesus said that that further study was needed across the board, including a review of data from before December 2019, more comprehensive data sharing, and research into the role of animal markets. The investigation into the possibility of lab origin, he said, did not go far enough.
"I do not believe that this assessment was extensive enough. Further data and studies will be needed to reach more robust conclusions," Ghebreyesus said. "Although the team has concluded that a laboratory leak is the least likely hypothesis, this requires further investigation, potentially with additional missions involving specialist experts, which I am ready to deploy."
Lipsitch believes it's essential to understand where COVID-19 comes from in order to reduce the probability of another pandemic.
"We should be working very hard both to enhance lab safety, and to prevent naturally occurring pandemics — because they both are threats," he said.
Newsletter Signup
Stay up to date on all the latest news from Boston.com