Coronavirus
Tell us what you think about Mass. lifting COVID-19 restrictions
Are you ready to move forward or do we need more time?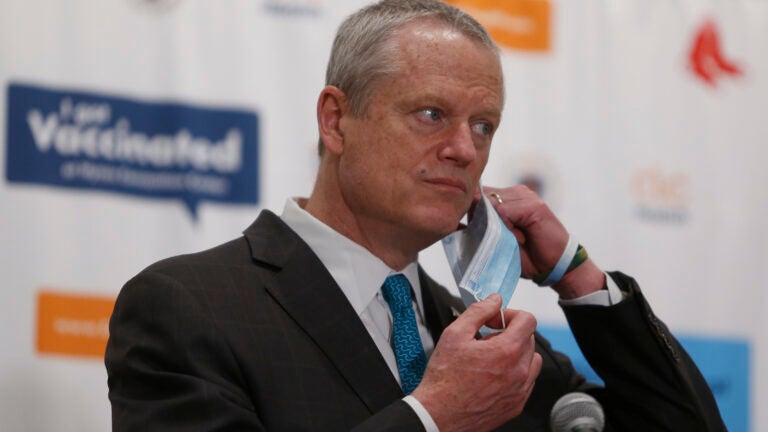 A post-pandemic world in Massachusetts is finally in sight.
Gov. Charlie Baker announced Monday plans to lift all remaining COVID-19 restrictions on businesses and gatherings on May 29, two months ahead of the previous reopening schedule.
This means all industries are allowed to reopen with no capacity restrictions and all limits on public and private gatherings have also been lifted. Baker's administration is also changing its mask guidelines to match the Centers for Disease Control and Prevention guidance saying those who are fully vaccinated can stop wearing a mask and physically distancing. The only exceptions are in nursing homes, healthcare settings, schools, public transit, ride-sharing services, and taxis.
The state is currently on track to reach its goal of vaccinating 4.1 million residents by the first week of June, according to the governor. Unvaccinated individuals are still advised to wear a mask.
While individual businesses are still allowed to set the mask requirements that work for them, the broader lifting of restrictions suggests that the state is optimistic about moving past the pandemic.
As with the updated CDC guidelines, there are likely to be some mixed reactions to this accelerated reopening timeline. We want to know how you feel about Gov. Baker's announcement. Are you excited about the prospect of a return to normalcy by Memorial Day weekend or thinking the changes are too much, too fast? Let us know in the Boston.com survey below or e-mail [email protected], and we'll feature your responses in a future article.
Newsletter Signup
Stay up to date on all the latest news from Boston.com