Coronavirus
One year after reopening against COVID-19 orders, Oxford gym owner says he wishes he had reopened earlier
"I wish I never closed from the start."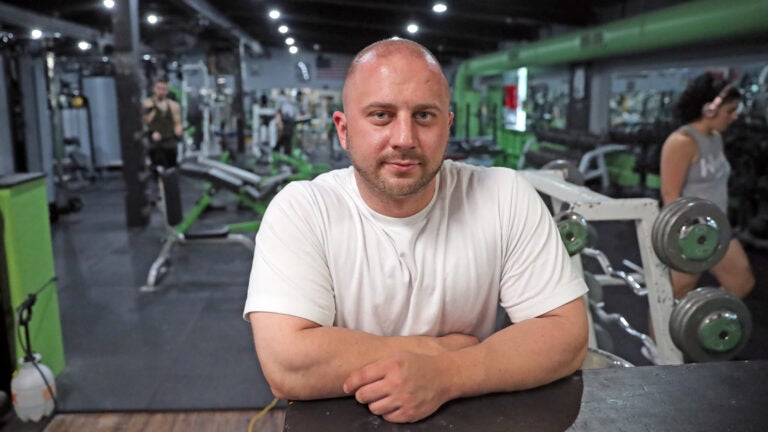 One year after defying a state order to close his gym during the COVID-19 pandemic, Dave Blondin of Prime Fitness and Nutrition in Oxford said he wishes he had reopened his business sooner, despite an ongoing court battle.
Like most businesses, Prime was shut down last spring as the pandemic bore down on Massachusetts. Gyms were put in Phase 3 of Gov. Charlie Baker's reopening plan, and reopened last July, but that wasn't soon enough for Blondin. He decided to reopen Prime on May 18. A battle with the town followed, including the lights and water being shut off, the locks being changed, and fines that went to $1,000 a day at one point for remaining open.
Now, Prime remains open, and the business is flourishing. And he says that whatever happens in court, his business is there to stay.
"Things are great, we're extremely busy," Blondin told Boston.com in a phone interview. "We're signing up new people every day."
He said the gym is expanding to a third floor, and that members are "thankful" to be able to go not just for fitness, but for mental health, as well.
"Regardless of what happens or what they throw at me, they will not get me to fold, they will not get me to drop the case," Blondin said. "It's a business expense."
Back in spring 2020, when the initial shutdown occurred, Blondin said he, too, closed Prime's doors.
"In the beginning when this happened in March, I knew it was wrong," he said. "I decided to close up and do what everyone else was doing."
The shutdown "went on for weeks and weeks," Blondin said, noting that he believes his constitutional rights were violated.
Blondin told the Worcester Telegram and Gazette that the forced shutdown left a bad smell within the gym, and lack of climate control destroyed the business's floor, among other losses. To his knowledge, he doesn't know of any COVID-19 cases that stemmed from Prime.
"The only thing that I would have changed was open up even earlier," Blondin told the Telegram and Gazette. "I wish I never closed from the start."
A post to the Prime Facebook page encouraged people to "ALWAYS fight for what you believe in."
"The government is not here to save you," the post said. "Not them, not Uncle Sam, no one but YOU."
Newsletter Signup
Stay up to date on all the latest news from Boston.com