Coronavirus
A Massachusetts city is offering an incentive to get vaccinated: Free Dunkin'
Officials hope the "modest incentive" of $20 gift cards will help boost New Bedford's lagging vaccination rates.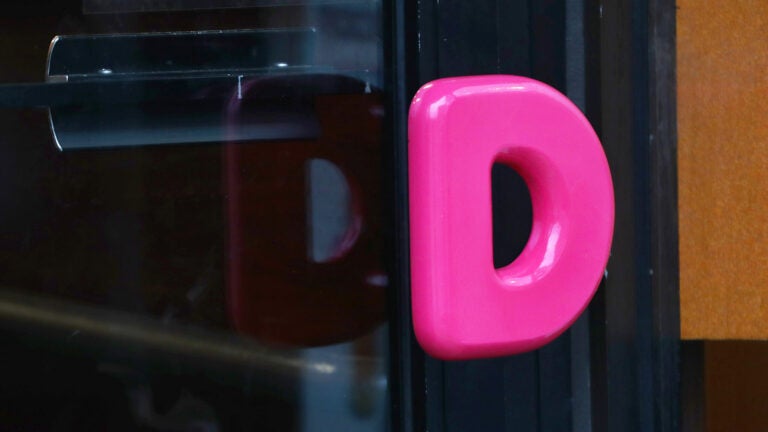 Roughly 90 percent of Massachusetts residents over the age of 65 have gotten at least one shot of a COVID-19 vaccine.
But in New Bedford, where vaccination rates have been among the lowest in the state, just 75 percent of the city's seniors have gotten a shot, according to the most recent data. So officials are hoping to boost those numbers with an incentive appealing to residents' inner New Englander.
Twenty dollars worth of free Dunkin' coffee or food.
Officials in the South Coast port city began offering $20 Dunkin' gift cards on Wednesday to any New Bedford resident over the age of 65 who gets their first dose of a vaccine, in an attempt to immunize those most vulnerable to COVID-19 ahead of statewide plans to fully reopen Massachusetts.
"Although we continue to learn more about COVID-19 all the time, there is no doubt that seniors are at far greater risk of serious illness from the disease than younger adults," New Bedford Mayor Jon Mitchell said in a statement announcing the initiative Friday.
According to Mitchell, the city is purchasing gift cards from New Bedford-based Dunkin' franchise owners and offering them to first-dose patients on site at several local government-run vaccination sites.
The gift cards will be available at the walk-up, FEMA-run clinic at the Waterfront Vaccination Center on Hervey Tichon Avenue, city-operated clinics, mobile clinics, and through New Bedford's appointment-based homebound vaccination program. The city's Health Department is launching a walk-up clinic at the Market Basket on Sawyer Street in New Bedford on Thursday from 3 p.m to 7 p.m. and on Friday from 11 a.m. to 7 p.m.
The initiative comes as Gov. Charlie Baker's administration plans to drop nearly all COVID-19 restrictions on May 29, with Massachusetts on track to reach its goal of fully vaccinating 4.1 million residents by the first week of June. However, racial and socioeconomic disparities have continued to persist through the state's vaccine rollout. And while more than 75 percent of all Bay Staters are at least partially vaccinated, just 38 percent of New Bedford residents have gotten a shot.
The free Dunkin' gift cards are the latest in a line of financial incentives local governments are trying to boost vaccination rates, as they try to reach those who are less eager to — or even skeptical about — getting the vaccine. Across the country, the offers have ranged from free beer to baseball tickets to a pound of boiled crawfish.
Officials in Ohio recently reported their highest vaccination day in weeks following the announcement of a $5 million lottery for new first dose recipients.
In New Bedford, Mitchell is hoping that the guarantee of a few free iced coffees and doughnuts can have a similar effect.
"If this modest incentive ends up saving lives by convincing more seniors to get vaccinated, it'll have been worth every penny," the mayor said.
Newsletter Signup
Stay up to date on all the latest news from Boston.com