COVID
Hynes Convention Center vaccination site offering free Dunkin' iced coffee this week
In case you need another reason to get the shot.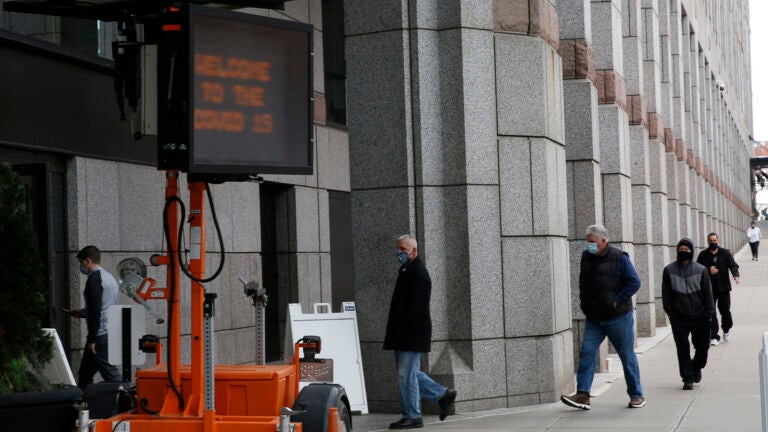 With close to four out of five Massachusetts residents at least partially vaccinated against COVID-19, state officials are getting a bit creative to entice those who are left to get a shot.
In an attempt to boost vaccinations, Gov. Charlie Baker's administration announced this week that the Hynes Convention Center vaccination site will offer free Dunkin' iced coffee to all newly vaccinated individuals this Thursday and Friday between the hours of 11 a.m. and 3 p.m.
However, some will get more than just one coffee with their shot.
As part of the state's partnership with Dunkin' and site operator CIC Health, on each day, five individuals who get vaccinated at the Hynes will be selected at random to win "Free Dunkin' Coffee for a Year" in the form of a $598 gift card.
Anyone who is at least 12 years old and lives, works, or studies in Massachusetts is eligible to get the vaccine and will be offered the free iced coffee — though only those over the age of 18 are eligible for the gift card sweepstakes.
With the rate of vaccinations slowing, the Hynes vaccination site, which will close next month, began accepting walk-in patients earlier this month. In fact, the Baker administration now says walk-ups are "strongly encouraged."
In addition to the coffee giveaway, officials are also launching a pop-up vaccination clinic for those over the age of 12 this Friday and Saturday at the Museum of Science in Boston offering free parking and two free tickets for the museum's exhibit hall, which can also be used for a future date.
The Museum of Science clinic, run by CIC Health, will be open from 11 a.m. to 6 p.m. on Friday and from 11 a.m. to 4 p.m. on Saturday. And a second clinic will be held on June 18 and June 19 to facilitate second doses. Individuals can sign up for appointments in advance on CIC Health's website, though walk-ins will also be welcomed.
State officials have repeatedly stressed that getting the COVID-19 vaccine is the most safe and effective way for individuals to protect themselves and their friends and family from serious illnesses due to the virus.
Free caffeine and a day exploring the Museum of Science exhibits are just additional perks.
Newsletter Signup
Stay up to date on all the latest news from Boston.com