Coronavirus
'Time is of the essence': Ashish Jha urges U.S. to vaccinate health care workers around the world
"The costs to these workers is immense, and the costs to those societies is even higher."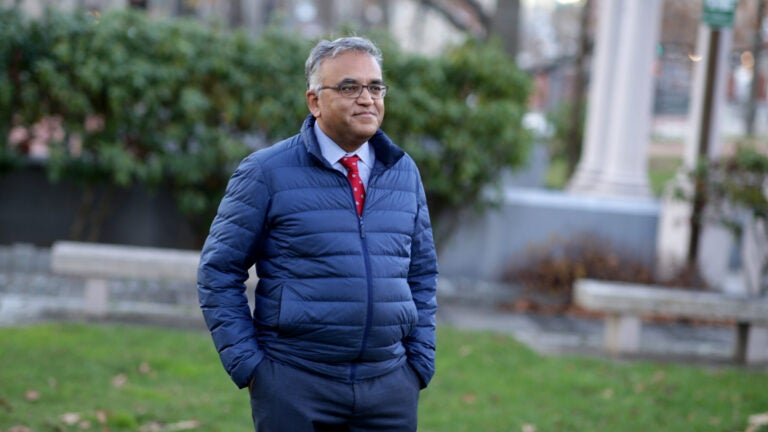 Dr. Ashish Jha is calling for the United States to take immediate steps toward helping vaccinate health care workers around the globe, urging that America has more than enough doses of the COVID-19 vaccine to export around the world while continuing to get shots into arms at home.
In an op-ed for Time magazine, the dean of the Brown University School of Public Health argued that with billions of vulnerable people remaining unvaccinated around the world, the U.S. should focus its attention on getting health care workers inoculated against COVID-19 by urgently exporting doses to the World Health Organization's COVAX facility and through bilateral partnerships to other countries.
"The U.S. should announce it will ensure that every health care worker in the world will be able to get their first shot within the next month," Jha wrote. "For countries where we have strong relationships, we can work with their ministries of health to identify and vaccinate front-line health care workers. For others, we could work with WHO and its facility COVAX."
There are "moral, humanitarian, and practical reasons" for why America should focus on health care workers, he wrote. So far, more than 115,000 health care workers have died from COVID-19 around the world and millions have fallen ill.
"Unlike most other work, there is little these workers can do to reduce their exposure to people actively sick with COVID-19," Jha wrote. "In fact, while other front-line workers do face risks, health care workers spend all their days with patients with this disease. With high-quality PPE and rapid diagnostics in short supply, these workers face some of the highest risks of getting infected, getting sick and dying … They deserve, for moral reasons alone, our strongest protection."
Jha stressed that when health care workers get sick and die, it causes health systems to break down, affecting entire populations as the ability to treat any illnesses is impacted. Such breakdowns of health care systems increase bad medical outcomes for everyone, including children.
"The health of everyone depends on the ability of health care workers to do their jobs," he said. "Once a health system is strained with a lack of health care workers, the ability of the system to do the basics – care for people with common conditions, help women deliver babies, or manage patients' chronic conditions – begins to collapse. Everyone's suffering rises exponentially, not just those with COVID-19."
The loss of health care workers to COVID-19 has long-term implications since it will take a generation or more to replenish the workforce, the doctor wrote.
"The costs on society in terms of poor health will last for decades," Jha said.
Jha estimated that there are about 30 to 40 million health care workers (excluding the U.S., United Kingdom, Israel, the European Union, Russia, and China) who need vaccines.
With the U.S. getting about 20 million doses of vaccines every week and using 10 million, America has more than enough doses to spare for the effort while still having supply for Americans who want the shot, he wrote.
"Time is of the essence," Jha wrote. "The variants are spreading and infecting health care workers around the world. The costs to these workers is immense, and the costs to those societies is even higher. The United States has the capacity to transform the dynamics of infection without jeopardizing its own recovery; the only question is whether we have the courage and will to show this kind of global leadership."
Newsletter Signup
Stay up to date on all the latest news from Boston.com