Coronavirus
What's happening with face masks during summer school in Mass.?
Education Commissioner Jeffrey Riley told superintendents there was a "misunderstanding" involving previously issued guidance.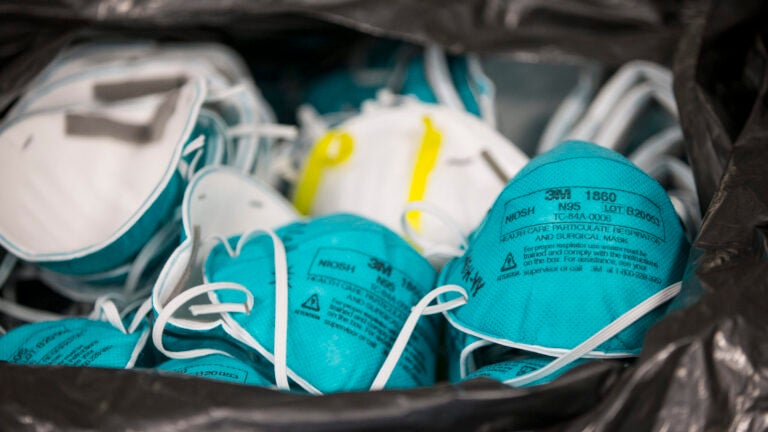 Summer school students in Massachusetts this year won't have to wear face masks or coverings while in class, as officials roll back COVID-19 safety precautions.
The state's Department of Elementary and Secondary Education Commissioner Jeffrey Riley wrote to school superintendents Saturday night to clarify protocols ahead of the summer session, WCVB reports.
DESE had told districts that summer school programs would not receive safety guidance from the state other than the most recent set of recommendations issued last month, which required students and unvaccinated teachers and staff to wear masks while indoors and on buses, according to the news station.
But Gov. Charlie Baker said Friday he did not think it would be necessary for students to wear masks.
In his email, Riley wrote there was a "misunderstanding" over the state's previous guidance.
Masks and other safety guidance will be encouraged but not required in summer school programs, Riley wrote. The guidance follows that of the state Department of Public Health, which encourages those who are unvaccinated to wear masks inside when they cannot physically distance from others, according to WCVB.
Summer school students under the age of 12 are encouraged (but not required) to keep wearing their masks since they are not currently eligbile for the COVID-19 vaccine, the station reports.
All COVID-19 safety guidance will be lifted in time for the coming school year in the fall, according to Riley.
"We will collaborate with the Department of Public Health (DPH) to issue any additional health and safety recommendations over the summer should they become necessary," he wrote.
Newsletter Signup
Stay up to date on all the latest news from Boston.com