Coronavirus
Ashish Jha says U.S. vaccination level 'will not be enough' to prevent a spike from Delta variant
"Infection rises likely to become apparent over next few weeks as Delta becomes dominant."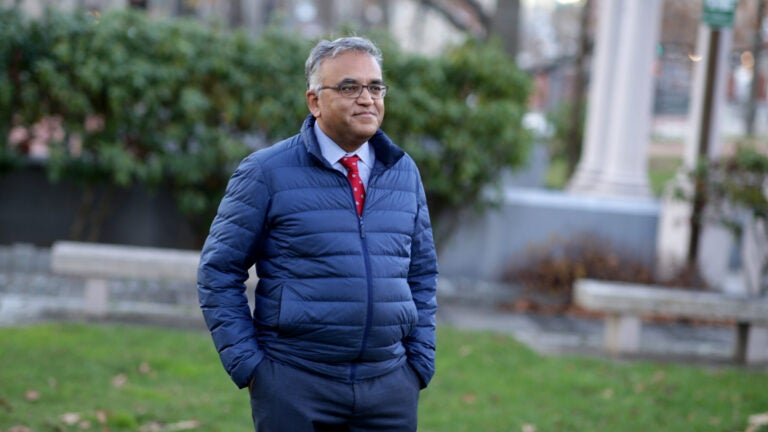 Dr. Ashish Jha is warning that the United States will likely see a rise in new COVID-19 infections in the coming weeks due to the supercontagious Delta variant.
The dean of the Brown University School of Public Health pointed to trends in the United Kingdom to illustrate how the strain, one of the "variants of concern" designated by the Centers for Disease Control and Prevention and the World Health Organization, could impact the U.S. The variant, which was first identified in India, has already swept through the U.K.
U.S. health officials announced Tuesday that the Delta variant now accounts for about one in every five COVID-19 cases in the country, doubling its presence in the last two weeks.
"The Delta variant is currently the greatest threat in the U.S. to our attempt to eliminate COVID-19," Dr. Anthony Fauci, the nation's leading infectious disease expert, said at the press conference earlier this week.
The director of the National Institute of Allergy and Infectious Diseases at the NIH and top adviser to President Joe Biden told media outlets that unvaccinated individuals, including children, are more likely to be infected by the Delta variant since it is so much more contagious than the strain that has previously infected communities across the U.S.
In continuing to raise his concerns about the Delta variant, Jha pointed out that a month ago, the strain began taking hold in the U.K. when the nation had about half the cases per capita as the U.S.
As the variant became dominant, the country's infections increased almost six times in a month.
"UK cases now 5X that of the US!!" Jha wrote on Twitter.
The U.K. has also seen an increase in hospitalizations, which are up almost 80 percent from a month ago "with no signs of slowing down," the doctor said.
"That's not great," he said.
In the U.K., deaths have largely remained low because almost all older individuals have been vaccinated, but Jha warned that there are signs that deaths are rising even though the country has fully vaccinated a higher portion of its population than the U.S. has so far.
"The UK experience suggests US vaccination level will not be enough to ward off Delta spike," Jha wrote. "Infection rises likely to become apparent over next few weeks as Delta becomes dominant. The spike won't be uniform across nation. Indeed, low vax communities are particularly at risk."
Newsletter Signup
Stay up to date on all the latest news from Boston.com