COVID
'This is a warning shot': What Dr. Megan Ranney wants you to know about the Delta variant
"The sky isn't fully falling…yet."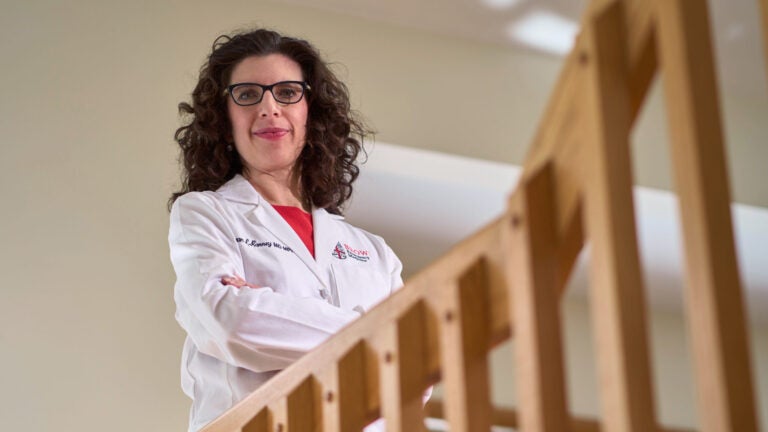 Dr. Megan Ranney is warning that the Delta variant should be taken seriously, especially if you haven't yet been vaccinated against COVID-19.
The emergency room doctor and director of the Brown Lifespan Center for Digital Health took to Twitter on Monday to break down for the public what should be understood about the contagious strain, which was first detected in India.
While some of the fears are warranted, others are "overblown," she said.
So far, the doctor said the Delta variant appears to be about 60 percent more transmissible than the Alpha variant, also known as B.1.1.7, which was first detected in the United Kingdom. The Delta strain requires less virus or less time to spread, so one infected person can get more people sick.
"The **time** needed for the # of new infections to double gets shorter, as transmissibility goes up," Ranney wrote.
The good news is that the vaccines work, she said. When cases do emerge in vaccinated individuals, the illness is mild.
"Almost all the cases being seen in England (& certainly in India) are among UNvaccinated people, [especially] kids, or partially vaccinated people," Ranney wrote.
The reason why kids and young adults make up most of the Delta variant cases is because they are not vaccinated, she said.
"Not because (it seems) they are inherently higher risk of getting infected," she wrote.
While the Delta variant is scary, the emergency room physician said the situation is still not as scary as "covid-without-a-vaccine."
What remains unknown is whether the variant is more deadly and if breakthrough infections cause "long COVID," among some other lingering questions.
But Ranney said the most important step people can take to protect against the Delta variant and other strains of COVID-19 is to get fully vaccinated if you can.
Otherwise, avoid visiting states or countries with low vaccination rates and wear a face covering indoors when in areas that have low vaccination numbers.
"Take this variant seriously. [Especially] if not vaccinated," Ranney wrote. "But the sky isn't fully falling…yet. This is a warning shot. Many of the vaccines still work, for now."
The quicker more people around the world get vaccinated, the lower the chance the globe will see a future variant that will set back pandemic progress to pre-vaccine levels in 2020, she said.
See her full breakdown, below:
Newsletter Signup
Stay up to date on all the latest news from Boston.com