Charlie Baker
You can now register for Massachusetts's vaccine lottery. Here's how.
A quick guide to entering the VaxMillions Giveaway.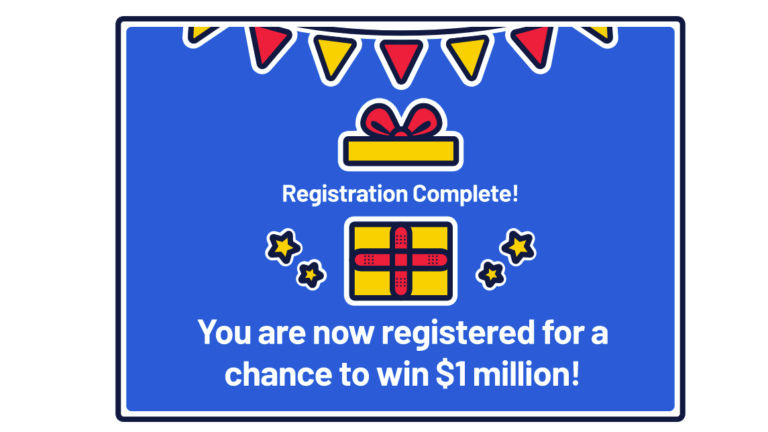 The Massachusetts vaccine lottery is now open for entires.
Officials opened registration Thursday for the state's VaxMillions Giveaway, which will hand out five $1 million cash prizes and $300,000 scholarships to fully vaccinated Massachusetts residents, in an effort to further encourage Bay Staters to get shots to protect themselves against COVID-19.
The drawings will run for five weeks beginning in late July, and there's still time to get vaccinated before the deadlines to register.
Here's how it works:
Where do I register?
The process is pretty quick and simply.
Head over the the state's VaxMillions Giveaway website.
You'll be asked to provide some basic personal details (name, address, age, contact information) and certify that you've been fully vaccinated. Those under the age of 18 will also need to provide contact information for their guardian.
Or call 211.
If you or someone you know does not have internet access, the state has set up a call center to help people register through the 211 information line, which can be reached during the below hours:
Monday-Thursday: 8:30 AM-6:00 PM
Friday: 8:30 AM-5:00 PM
Saturday-Sunday: 9:00 AM-2:00 PM
Live call center workers will be available in English and Spanish, and 100 additional languages will be available through translators.
Who's eligible?
First, you must be a Massachusetts resident who is at least 12 years old. You also must be living and a legal permanent resident of the state (which excludes people who only work or go to school in Massachusetts).
Second, you must be fully vaccinated — meaning that you've gotten both doses of the Pfizer or Moderna vaccine or one dose of the Johnson & Johnson vaccine— or you must get fully vaccinated by the upcoming eligibility deadlines.
Third, you must have gotten vaccinated in the state of Massachusetts — unless you're a veteran, in which case vaccinations at any VA hospital or clinic also qualify.
There's still time if you haven gotten the required shots.
The deadline to be entered in the first drawing is July 22. If you miss that deadline, you can still register to enter in the following drawings, if you're vaccinated in time.
The registration deadlines are four days before the each of the five drawings, and winners will be announced three days later.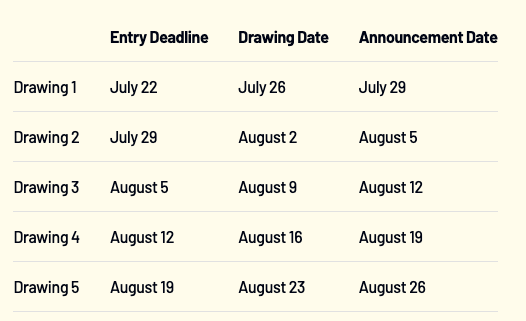 Do I have to repeatedly register for each drawing?
No. Once you register, you'll be automatically entered in all subsequent drawings.
What can I win?
Residents who are 18 years of age or older will be entered in one of the five $1 million giveaways, while those between the ages of 12 and 17 who are fully vaccinated will be entered in the lottery for one of five $300,000 scholarships.
Each week, one of the $1 million cash prizes and one of the scholarship prizes will be selected.
Are they going to check to make sure I'm not lying?
Yes. If you're lucky enough to be selected, Department of Public Health officials will review your eligibility information, including vaccination records.
What happens if I am selected?
Potential winners — or the parents or guardians of those between the ages of 12 and 17 — will be contacted by DPH using the phone number or email address they provided during registration.
And be on the alert; potential winners are required to call back DPH officials within 24 hours to claim their prize. And if you don't, you'll forfeit the prize.
Winners also must agree to allow their names to be made public in order to accept the prize (which is the case with many popular lotteries). The winners' names will be posted on VaxMillions Giveaway website.
They'll also have to travel to the Massachusetts State Lottery headquarters at 150 Mount Vernon St. in Dorchester within 60 days to officially claim their prize.
Newsletter Signup
Stay up to date on all the latest news from Boston.com